Perfect account for next generation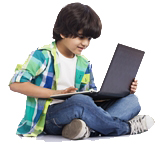 Young Champ account offers free Internet Banking (View facility only), Mobile Alerts, Email Alerts and FedBook !
Ready for shopping ?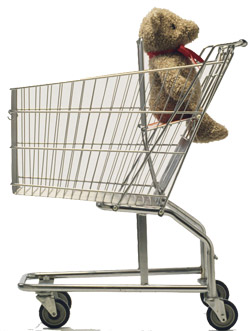 Young Champ offers exclusively designed domestic debit cards with daily withdrawal limit of Rs. 2500/- through ATM and Rs 2500/- through POS.
Average Monthly Balance (AMB) of Rs. 1,000/- must be maintained. AMB will be waived if Young Champ account is opened along with their parents' account in any of the mentioned Premium Schemes:
Mahila Mitra

Fed

Power+

Fed Smart

Fed NRI Eve

Fed NRI Privilege

Fed Select
Save Invest & Earn Program- Reward Points for Opening Recurring Deposit
Reward points to all the new recurring deposits opened along with the Young
Champ Account.
The reward points will be 10% of the Installment amount of the recurring deposit (RD)
and will be credited annually.
For RD opened for more than 12 months,
subsequent loyalty points will be credited after the anniversary date. The reward
points will be eligible subject to the following-
Monthly Recurring Deposit of Minimum Rs.1000/- installment , is opened for a minimum period of 1 year
Debit card should be issued in the Young Champ Account.
All installments are promptly made.

The maximum reward points per Young Champ Account will be 1000 per

year.
Eg. If the Recurring Deposit of Rs 2000 is opened for a period of 3 years, the annual loyalty
points credited will be 200 points each.
If the Recurring Deposit of Rs 1000 is opened for a period of 1 year, the annual loyalty points
credited will be 100 points.
For Minors above 10 years where account is to be opened in the sole name and operated independently
Photograph of the child
Proof of Date of Birth of child
Address proof of the child/ Any of the Parents/ Introduction by the Principal/HOD/ Head Master in the letter head of School mentioning the address, DOB along with photograph affixed there in/ ID Card issued by school or educational institution with address, photo and DOB mentioned.
For Minors below 10 years where the account is opened with parents /guardians as Authorized Signatory
Photograph of the child and parent/guardian
Proof of Date of Birth of child.
KYC of the parents / guardians
Interest Rates & Service Charges
Reviews
Mohammed Faizan T K
Aug 13, 2016
I am giving thankful to federal bank that SB is helping to save our money's for more activities
MATHEW K C
Oct 19, 2015
Good approach taken by Federal bank, to get maximum benefit to its account holders
Basily George
Oct 14, 2015
Psalm 127:3 Children are a gift from the Lord; they are a reward from him. Good move from Federal Bank.
Biju George
Oct 09, 2015
GOOD FOR PROMOTING CHILDREN TO STUDY AND SELF AWARENESS IN BANKING
Gino James K
May 19, 2015
Wonderful product for your child.
Ramakrishna Iyer P
Mar 20, 2015
Appreciating efforts taken by Federal bank to teach basics of banking for our kids. Good option for promoting savings habit among children.