Personal Loan
Discover the perfect personal loan solutions for your needs with Federal Bank. Explore our range of personal loan products tailored to fit your requirements. Whether it's for home renovations, vehicle repair, wedding expenses, education, emergency expenses or debt consolidation, we have you covered. Apply now and experience hassle-free borrowing with competitive rates and flexible repayment plans.
FedPremia
FedPremia Personal Loan is the perfect financial solution tailored for salaried individuals. Achieve your goals and dreams with ease, with competitive interest rates and hassle-free application process.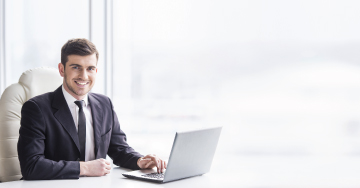 Pre-Approved Personal Loans
Pre-approved Personal Loan is an end to end digital and paperless product. Getting the loan funds credited to customers' accounts just on a click will create an unmatched experience.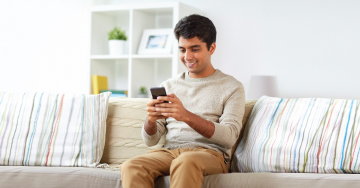 Digital Personal Loan
Our cutting-edge Digital Personal Loan brings you a seamless borrowing experience, entirely online. With features like instant approval, paperless documentation, and quick disbursal, getting the funds you need has never been easier.
Frequently Asked Questions- Personal Loans
How to apply Personal Loan in Federal Bank?
Personal loans are granted to salaried individuals with minimum monthly salary of Rs.25,000/-. To apply for a personal loan, please contact any of our branches or submit your contact details in the enquiry form provided below.
What is the tenure of a personal loan?
Personal loans have a maximum tenure of 60 months
What is the rate of interest in Federal Bank for Personal Loan?
Interest rates for Federal Bank Personal loans ranges from 10.49% p.a to 17.99% p.a. Personal loan interest rate will change subject to the changes made by Bank/RBI from time to time.
How can I make repayment of Personal Loan?
Repayment of personal loans are to be made in Equated Monthly Installments (EMI).
What is EMI?
EMI stands for Equated Monthly Installment. It includes repayment of the principal amount and payment of the interest on the outstanding amount of your Federal Bank personal loan. Your housing loan EMIs are fixed at the time of availing the loan. EMI's are used to pay both interest and principal amount of a loan in a way that over a specific number of years, the loan amount is repaid to the bank along with interest.
What are the factors affecting personal loan EMI?
Principal - The principal is the loan amount that you avail from Bank. Lower principal will lower your EMI and vice versa.
Rate of Interest - The rate of interest is the rate at which Bank offers you the car loan. It is also directly proportional to your car loan EMI.
Tenure - The tenure or the period is the time within which you repay your loan. It is inversely proportional to EMI. It means longer tenure makes EMIs cheaper and vice versa.
What is Fixed rate of interest?
Fixed rate of interest means interest rate remains constant during the entire tenure of the loan.
What is Floating rate of interest?
Floating rate of interest means interest rate fluctuates based on the changes in RBI's Repo Rate.
What is Repo Rate?
Repo rate is the rate at which Reserve Bank of India lends money to commercial banks in the event of any shortfall of funds. Repo rate is used by monetary authorities to control inflation.
How can I calculate Personal loan EMI?
You can calculate car loan EMI using our Personal Loan EMI calculator by entering principle amount, tenure, rate of interest etc.
What is an amortization schedule?
Amortization is a tabular schedule with details of interest payment and periodic principal of a loan along with the amount outstanding after each payment and the decrease of loan balance till zero.
Can I prepay my personal loan?
Yes, you can make your prepayment in either part or full.
What are the service charges for Federal Personal loans?
Please click here to know more service charges for personal loans.