IFSC Banking Unit (IBU), GIFT City
Federal Bank opened its IFSC Banking Unit (IBU) at GIFT City in November 2015. An IBU is set up and operates like an Overseas Branch of Federal Bank Limited, India. It facilitates a base for world class International Banking services in the country. Federal Bank IBU caters to both domestic and international clients for their various requirements and has executed transactions in various segments like manufacturing, metals, media & entertainment, health care, electrical, food, construction, retail etc.
Gujarat International Finance Tec (GIFT) City is India's first International Financial Service Center (IFSC) located at Gandhinagar, Gujarat. IFSC in GIFT City is conceptualized and designed at par with other global financial centers operating in various parts of the world viz. DIFC Dubai, ADGM, Singapore, Hong Kong, City of London etc.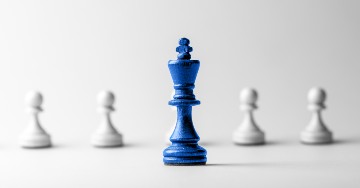 Foreign Currency Retail Products
From our branch at GIFT City, India's first and only IFC (International Financial Centre), we are offering products in line with what is being offered from places like DIFC, Singapore, London etc.
IBU GIFT City - Corporate Products
Federal Bank IBU GIFT City offers a range of business financing and lending solutions to help you grow and lead your business forward.
IBU GIFT City - Treasury
The Treasury at IBU GIFT City connects counterparties across the globe for dealing in Forex, Money Market, Overseas Bonds etc. IBU Treasury desk offers an array of Treasury products and services to cater your overseas forex requirements at market best rates.
The Federal Bank Ltd Unit No. 703, 7th Floor, Hiranandani Signature, Multi – Special Economic Zone, GIFT SEZ, GIFT City, Gandhinagar, Gujarat, India - 382355 +91-79-68132300 ibugift@federalbank.co.in retail.ibu@federalbank.co.in
USD Nostro Details
Standard Chartered Bank, New York, NY US
| Correspondent Bank Name | Standard Chartered Bank, New York, NY US |
| --- | --- |
| Beneficiary Name | FEDERAL BANK LIMITED, THE GUJARAT INTERNATIONAL FINANCE TEC CITY, GUJARAT, IN, SWIFT: FDRLINAAXXX |
| Beneficiary IBAN / Account Number | 3582021646003 |
| SWIFT- Correspondent Bank Name | SCBLUS33XXX |
EUR Nostro Details
Deutsche Bank AG, Frankfurt
| Correspondent Bank Name | Deutsche Bank AG, Frankfurt |
| --- | --- |
| Beneficiary Name | FEDERAL BANK LIMITED, THE GUJARAT INTERNATIONAL FINANCE TEC CITY, GUJARAT, IN, SWIFT : FDRLINAAXXX |
| Beneficiary IBAN / Account Number | 953479310 |
| SWIFT- Correspondent Bank Name | DEUTDEFF |
GBP Nostro Details
Standard Chartered Bank, London
| Correspondent Bank Name | Standard Chartered Bank, London |
| --- | --- |
| Beneficiary Name | FEDERAL BANK LIMITED, THE GUJARAT INTERNATIONAL FINANCE TEC CITY, GUJARAT, IN, SWIFT : FDRLINAAXXX |
| Account Number | 01270816701 |
| IBAN Number | GB08SCBL60910412708167 |
| SWIFT- Correspondent Bank Name | SCBLGB2L |
AUD Nostro Details
ANZ BANKING GROUP LTD, MELBOURNE
| Correspondent Bank Name | ANZ BANKING GROUP LTD, MELBOURNE |
| --- | --- |
| Beneficiary Name | FEDERAL BANK LIMITED, THE GUJARAT INTERNATIONAL FINANCE TEC CITY, GUJARAT, IN, SWIFT : FDRLINAAXXX |
| Beneficiary IBAN / Account Number | 944439AUD00001 |
| SWIFT- Correspondent Bank Name | ANZBAU3M |
AED Nostro Details
Mashreq Bank Psc, Dubai
| Correspondent Bank Name | Mashreq Bank Psc, Dubai |
| --- | --- |
| Beneficiary Name | FEDERAL BANK LIMITED, THE GUJARAT INTERNATIONAL FINANCE TEC CITY, GUJARAT, IN, SWIFT : FDRLINAAXXX |
| Account Number | 019030000169 |
| IBAN | AE800330000019030000169 |
| SWIFT- Correspondent Bank Name | BOMLAEAD |