Are you not satisfied with our services / products ?
At Federal Bank, we endeavor to render the top class products and services to make sure that our customers can expect the very best in Industry. However at times, even after the best of efforts things can go wrong. Obviously you are here because something has. We express our sincere regret, if our service or products are not up to the expectations. Please tell us about it and we will do our very best to redress the same.
Are you not satisfied?
If you are not satisfied with our services including outsourced services, please write to our Grievance Redressal Team at:

Block/ Report transactions not done by you
You can block or report the transactions not done by you through Contact Centre, FedMobile, FedNet, Self Service or Branch.
Know More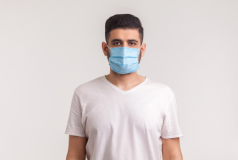 COVID-19 Related Stress-Grievance Redressal
How to get help with your Issue
If you are still not happy with the resolution, please contact Zonal Nodal Officer

If you think that your complaint has not been handled properly or there has been a delay in resolving the issue to your satisfaction, please write to our key functionaries, listed below.

If you are still not satisfied with the resolution of your complaint you can approach Banking Ombudsman. Please take note that the first point for redressal of complaints is the bank itself. The complainants may approach Banking Ombudsman only if the complaint is not resolved at the Bank level within a month.

For the salient features of the Banking Ombudsman Scheme 2006 and addresses of the Banking Ombudsman Offices please see the link given below.
Key Functionaries for Grievance Redressal
CEO's Secretariat, The Federal Bank Ltd.
Federal Towers, Aluva, Kerala.
Fax:0484-2626366
Get in Touch
The Federal Bank Ltd.
Corporate Office, Aluva, Kerala.
Fax: 0484-2622672
Get in Touch