HEALTH INSURANCE
Having health insurance is important because coverage helps people get timely medical care and improves their lives and health. It is a must to have a comprehensive health insurance plan for you and your family. It safeguards you and your family against unforeseen medical emergencies. It also ensures that you don't end up draining your personal savings on medical bills. Medical costs have become quite expensive. With increasing life expectancy and rising lifestyle-related diseases, the chances of suffering from an illness or injury have also increased. Having health insurance can keep you from incurring medical bills you can't afford to pay out of pocket.
We offer various health insurance plans in association with major insurance providers.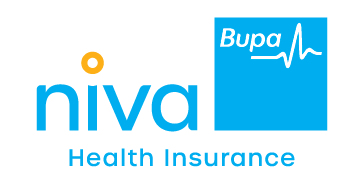 Niva Bupa Health Insurance
Niva Bupa Health Insurance Company Ltd. (formerly known was Max Bupa Health Insurance Company Limited) is a joint venture between Fettle Tone LLP (an affiliate of True North Fund VI LLP), a leading Indian private equity firm, and the UK based healthcare services expert, Bupa Singapore Holdings Pte. Limited.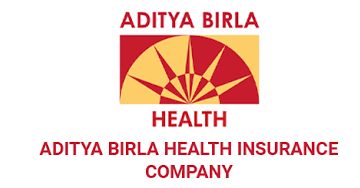 Adiya Birla Health Insurance
Aditya Birla Health Insurance Co. Limited (ABHICL), a subsidiary of Aditya Birla Capital Ltd (ABCL), is a joint venture between Aditya Birla Group and MMI Holdings of South Africa. ABHICL was incorporated in 2015 wherein Aditya Birla Capital Limited (ABCL) and MMI Strategic Investments (Pty) Ltd. hold 51% and 49% shares respectively. ABHICL commenced its operations in October 2016 and is engaged in the business of health insurance. ABHICL's current product portfolio consists of unique offerings including chronic care and incentivized wellness. ABHICL has nation-wide distribution presence in over 650 cities through branches and partner offices, 9 bancassurance partners and over 17,100+ direct selling agents.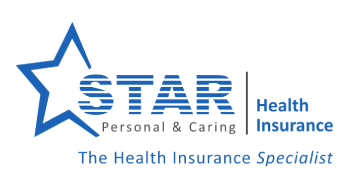 Star Health Insurance
Star Health and Allied Insurance Co Ltd is an Indian multinational health insurance company which provides services in health, personal accident and overseas travel insurance, directly as well as through various channels like agents, brokers and online. Star Health is also prominently into bancassurance having long standing relationship with various banks.