Federal Bank's new Musical Logo (MOGO) is the sonic essence of the brand in musical terms which evokes the core values, emotions and persona of the organisation.
The sonic palette captures the lively and energetic persona of the Bank in all its youthful effervescence. The exuberant Sonic Identity reflects the core brand values of integrity, ingenuity, transparency and the incessant drive to delight customers.
The sonic identity express the Bank's core characteristics of a solid legacy balanced with a drive to the future encapsulated in the brand's mantra: 'Human at the core, Digital at the fore'.
The digital element signifies the dynamic and youthful nature of the bank, constantly adapting to meet the needs and requirements of its customers. The progressive ambient score expresses surprise, awe and energy.
In the MOGOSCAPE® or sonic palette, the elements of 'synthwave' for the analog effect of the past and 'EDM' as a nod to the modern era are combined. Subtle use of the flute adds to the human feeling while the use of synthesizers and electro percussion underlines the digital intent of the bank. The composition is based on Jayanthashri raga, popular in Carnatic music.
Our Musical Logo is available on popular audio streaming platforms - ITunes, Spotify, Amazon Prime Music, YouTube Music, Hungama, Gaana, Jio Saavan, Wynk Music, My BSNL Tunes.
Download Federal Bank's MOGO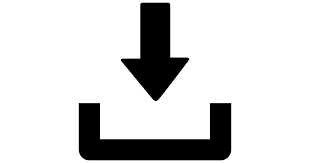 Set Federal Bank Musical Logo as your Mobile Ringtone/ Caller Tune

Festive/ Patriotic Genre Adaptations available for: