Credit Cards - Frequently Asked Questions
CoBranded Credit Cards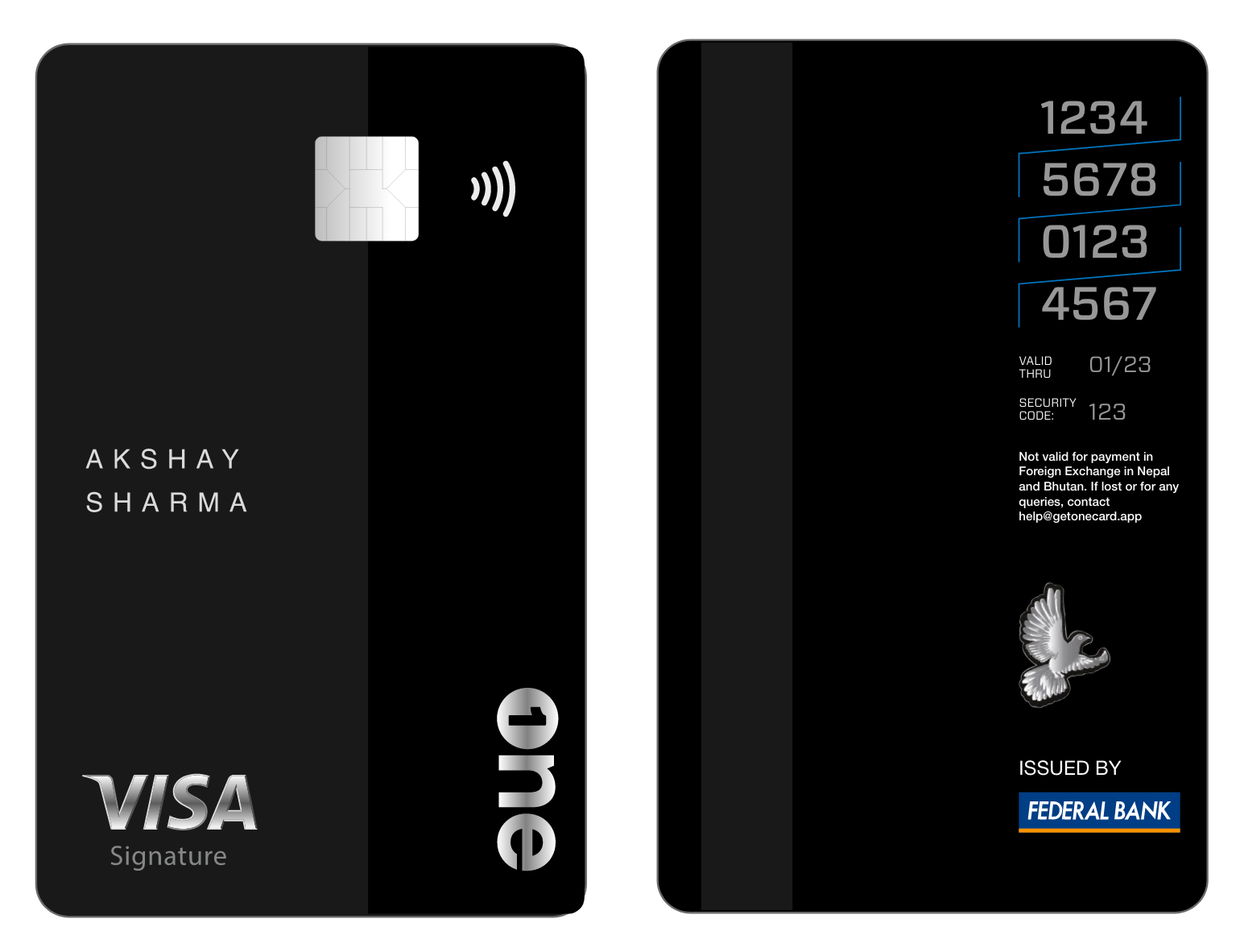 Say Hi to OneCard
Federal Bank has partnered with OneCard, a co-branded Credit Card, that aims to provide a seamless digital experience to the young, tech-savvy population across the country.
Metal Credit Card with contactless feature
Lifetime-free credit card with no joining and annual fees
Learn More
With reference to the restrictions imposed on Mastercard via RBI notification dated 14 July 2021, we would like to assure you that cards issued on Mastercard network till 21 July 2021 will function normally without any interruptions. The issuance of new cards on Mastercard network will be discontinued temporarily from 22 July 2021.We will notify you as soon as we restart issuance of new cards.