Star Health Insurance Plans
Star Health and Allied Insurance Co Ltd is an Indian multinational health insurance company which provides services in health, personal accident and overseas travel insurance, directly as well as through various channels like agents, brokers and online
Explore various health insurance products offered by Star Health Insurance.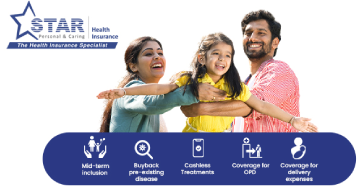 Star Comprehensive Insurance Policy
When health issues can't be predicted health insurance is the best option available to Presenting STAR comprehensive Insurance policy with renewed features. This policy is carefully crafted to offer complete protection against all health care eventualities for an entire family on individual and floater basis.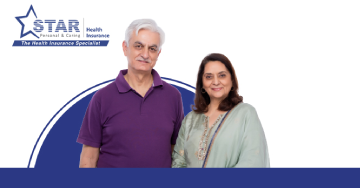 Senior Citizen Red Carpet Insurance Policy
Our product 'Health Companion' is affordable & comprehensive, designed keeping in mind the individual and nuclear family (you, your spouse and upto 4 children) needs. Direct claim settlement, cashless facility, and assured plan renewal for life are some of the key benefits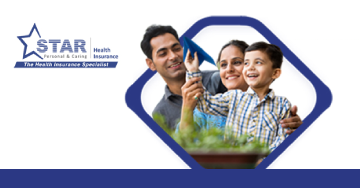 Family Health Optima Insurance Plan
A Super saver Plan covering the entire family under single sum insured. Loaded with extra benefits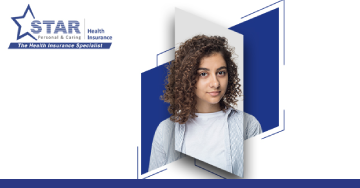 Young Star Insurance Policy
STAR Health's Young star policy is aimed specifically at youngsters for age between 18 years and 40 years. While individuals being busy working their way up on the ladder of success, it is also important to protect the health and well being of themselves and their families, because a medical emergency can strike at any time and can pose a huge financial burden if health insurance is overlooked.