Attention Investors
Prevent Unauthorized Transactions in your demat account - Update your Mobile Number with your Depository Participant. Receive alerts on your Registered Mobile for all debit and other important transactions in your demat account directly from NSDL on the same day. Issued in the interest of investors. KYC is one time exercise while dealing in securities markets - once KYC is done through a SEBI registered intermediary (broker, DP, Mutual Fund etc.), you need not undergo the same process again when you approach another intermediary. No need to issue cheques by investors while subscribing to IPO. Just write the bank account number and sign in the application form to authorise your bank to make payment in case of allotment. No worries for refund as the money remains in investor's account
Products/ Services Available

Mutual Funds
Features & Benefits
We offer Mutual Fund products across different asset classes from 25+ Asset Management Companies. An experienced research team conducts in-depth due diligence and scheme selection based on qualitative and quantitative parameters of performance and risk.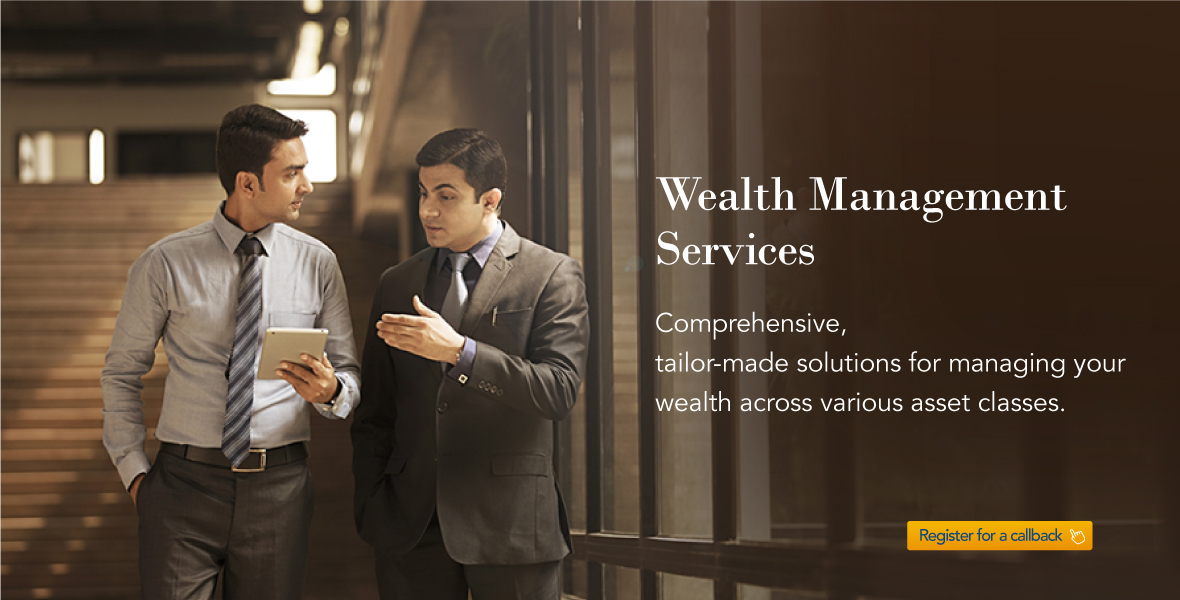 Portfolio Management Services
Features & Benefits
PMS offerings from leading product providers. Suite of PMS offerings across Equity, Debt, Real Estate and Discretionary/ Non-Discretionary. Continuous monitoring and in-depth research on portfolios of various PMS strategies.
You might be interested
Recommendations for a safe and easy banking experience