CASH TRANSFER
Are you looking for an inexpensive and swifter means to send money to India for your near and dear ones? Our technology-enabled services for transferring cash to India are quicker, easier and cost-effective.
Western Union
Federal Bank in association with Western Union has launched a Money Transfer facility across all our branches in the country which facilitates Indian expatriates across the globe to remit their money back home in a safer, secure and hassle free mode under a tie up with Weizmann Forex Ltd. 
Xpress Money
Federal Bank is offering Xpress Money (XM), a money transfer scheme that helps NRIs to send remittance to beneficiaries in India through branches of UAE Exchange Centre. Remittance up to Rs 50,000 will be paid in cash on production of Photo Identity Card and the pin number issued by UAE Exchange Centre. The remittance reaches the beneficiary immediately.
Fed e-Cash Scheme
Federal Bank offers easy and convenient Fed e Cash scheme for making remittance up to Rs 50,000. It is an arrangement with Arab National Bank, Saudi. This scheme that helps NRIs to send remittance to beneficiaries in India where beneficiary does not need to have an account with Federal Bank.
Cash On Line Scheme
We offer Cash Online, which is an express cash transfer scheme to remit money to India with no hassles. It is a convenient cash payout scheme for making remittance up to Rs 50,000 and is an arrangement with Al Rajhi Bank and Bank of Bilad, Saudi.
SAMBA Speed Cash Now
Federal Bank has tie up with SAMBA Bank, Saudi to facilitate cash payouts in India. You can make remittance up to Rs 50,000. Beneficiary can collect cash from the Bank by producing a Photo Identity Card and Beneficiary need not have an account with Federal Bank.
What's New
Federal 24 7 is a platform that helps you open and manage an account 24X7 without having to visit the branch.
You can choose your preferred savings scheme from the bouquet of savings products available for resident customers and open an account instantly from the comfort of your home with Federal 24 7.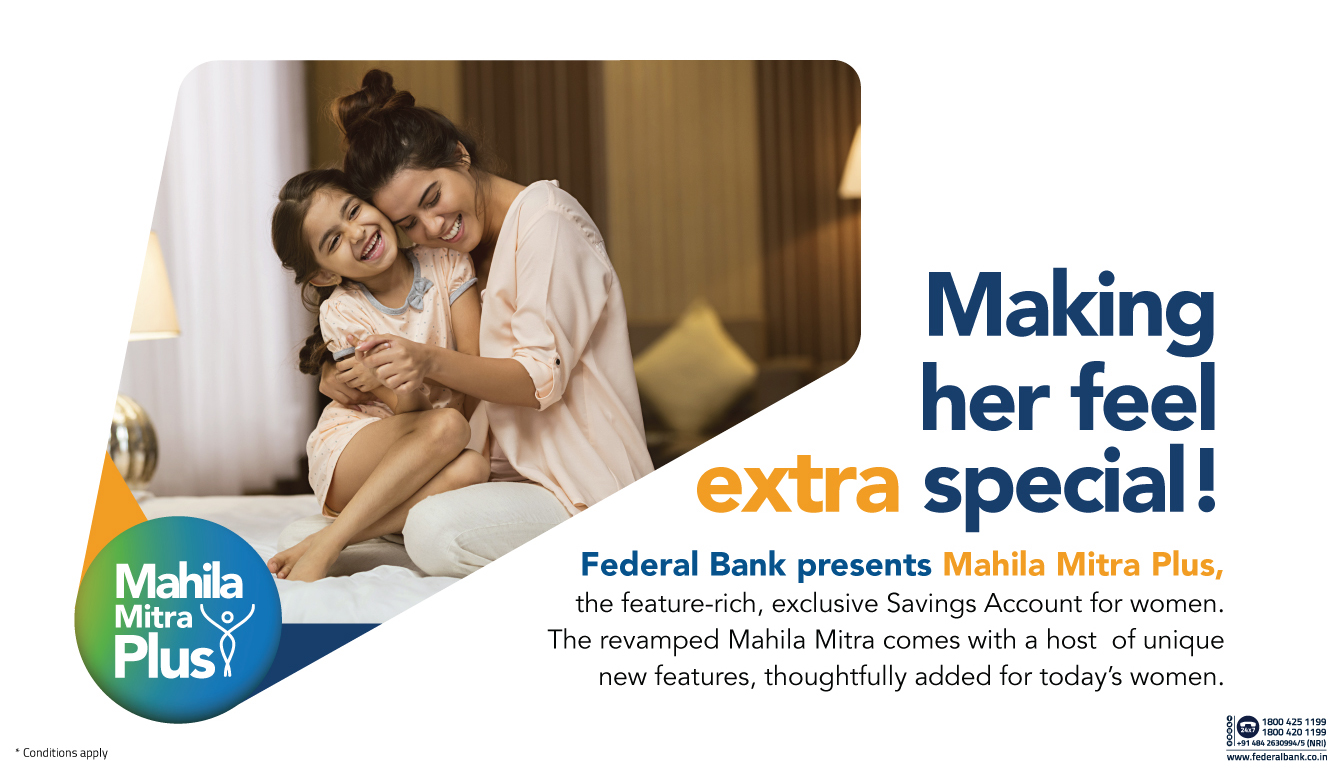 Less is more
Choose Federal Bank 247 for contactless and paperless banking.
A perfect savings account for Women
A savings account exclusively for women, endowed with exciting features like complementary insurance, special rate on home loan, free RTGS / NEFT facility, two ZERO balance kids' account, exciting Debit Card offers and much more, because every woman deserves more.
Learn More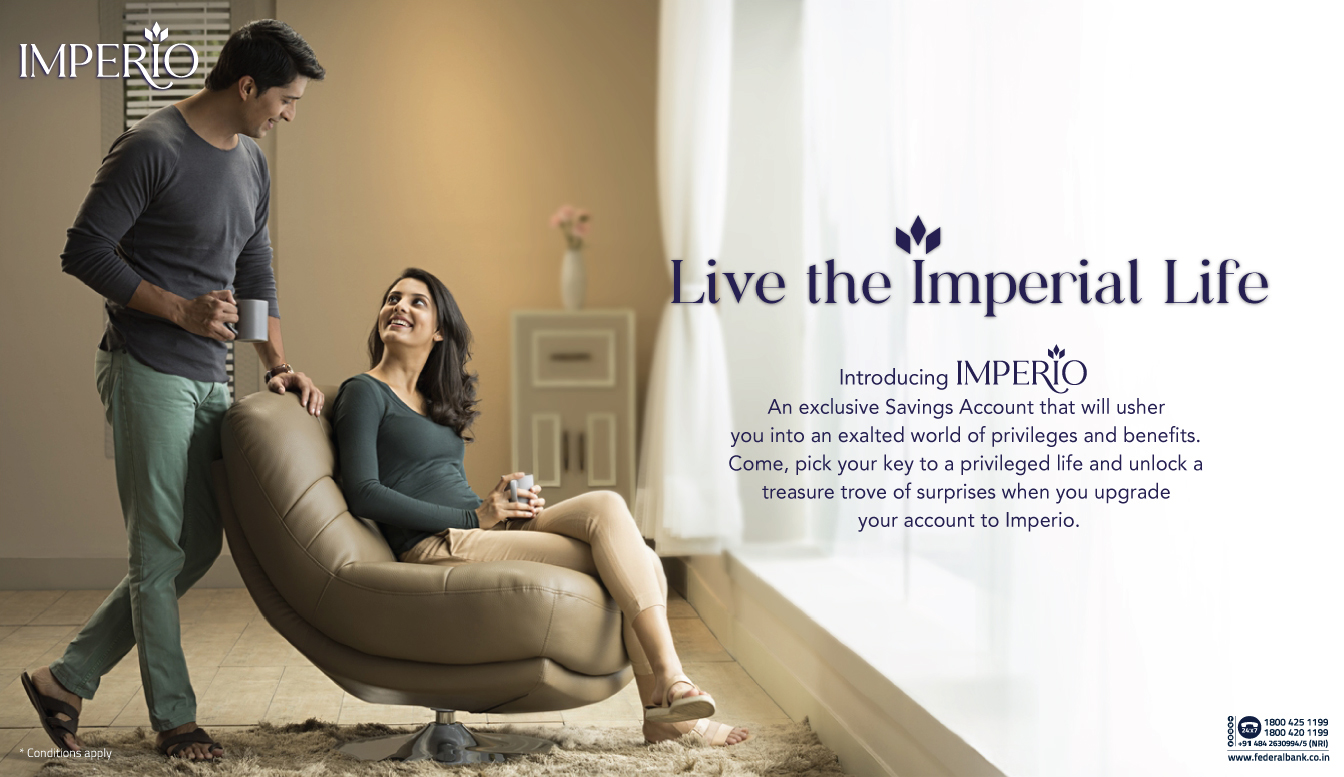 Join Imperio Family Banking Program
An impeccable banking service with a treasure trove of features designed for you! Imperio is a tailor made banking solution that offers a bouquet of bankingservices and much more.
Learn More
You might be interested
Recommendations for a safe and easy banking experience