NRI SERVICES
The global Indian of today is a savvy, well-informed and smart individual. His needs are far more diverse and complex. Today's NRI is an evolved investor and entrepreneur rolled into one. For Federal Bank, NRIs constitute a significant chunk of the customer base. The bank has an intuitive grasp of their evolving needs. Keeping pace with the growing needs of the NRI community, Federal Bank comes out with a steady stream of innovative new products and services for our beloved NRI customers to provide a better banking experience.
Fed Oriental Pravasi Insurance
With the ever increasing medical expenses, healthcare is becoming costlier than before. Federal Bank takes care of the health of our patrons along with their Wealth. In association with the Oriental Insurance Company we offer you Fed Oriental Pravasi Insurance for all NRI customers at a subsidised premium of Rs.210/-. 
Pay LIC Premium
Federal Bank, in association with The Life Insurance Corporation of India, brings you an easy way of making LIC Premium Payments. Explore assle-free way to pay all your utility bills with a single click !
Fed Alerts
Mobile alert facility from Federal Bank enables you to get real-time banking information on your handset.
Overseas Representative Office
Let our NRI Relationship Managers spread across the GCC Countries assist you better.
NRI Division
NRI customers can also contact NRI Division, our special cell setup exclusively for NRI's.
Portfolio Investment Scheme
NRI customers can purchase and sell shares / convertible debentures through stock exchanges.
Safe Deposit Locker
Protect your valuables with Safe Deposit Locker facilities from Federal Bank.
What's New
Federal 24 7 is a platform that helps you open and manage an account 24X7 without having to visit the branch.
You can choose your preferred savings scheme from the bouquet of savings products available for resident customers and open an account instantly from the comfort of your home with Federal 24 7.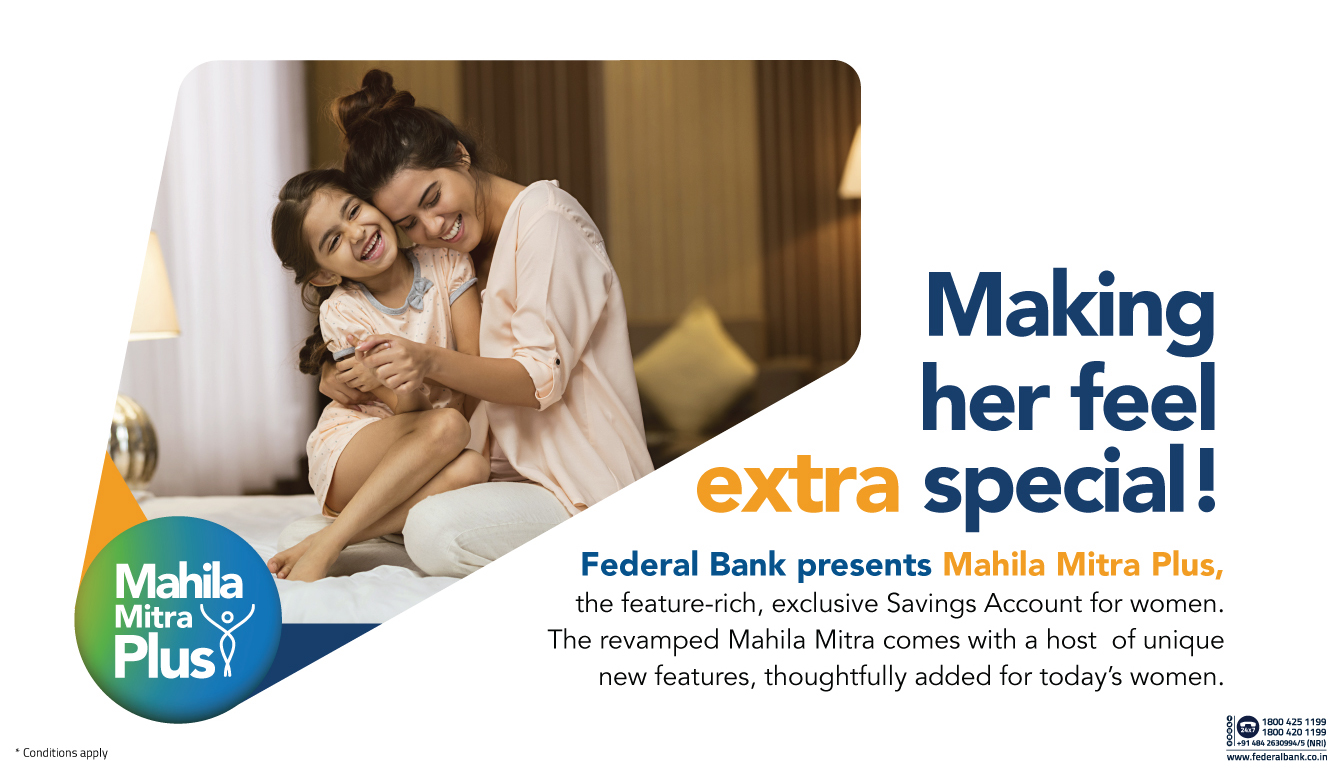 Less is more
Choose Federal Bank 247 for contactless and paperless banking.
A perfect savings account for Women
A savings account exclusively for women, endowed with exciting features like complementary insurance, special rate on home loan, free RTGS / NEFT facility, two ZERO balance kids' account, exciting Debit Card offers and much more, because every woman deserves more.
Learn More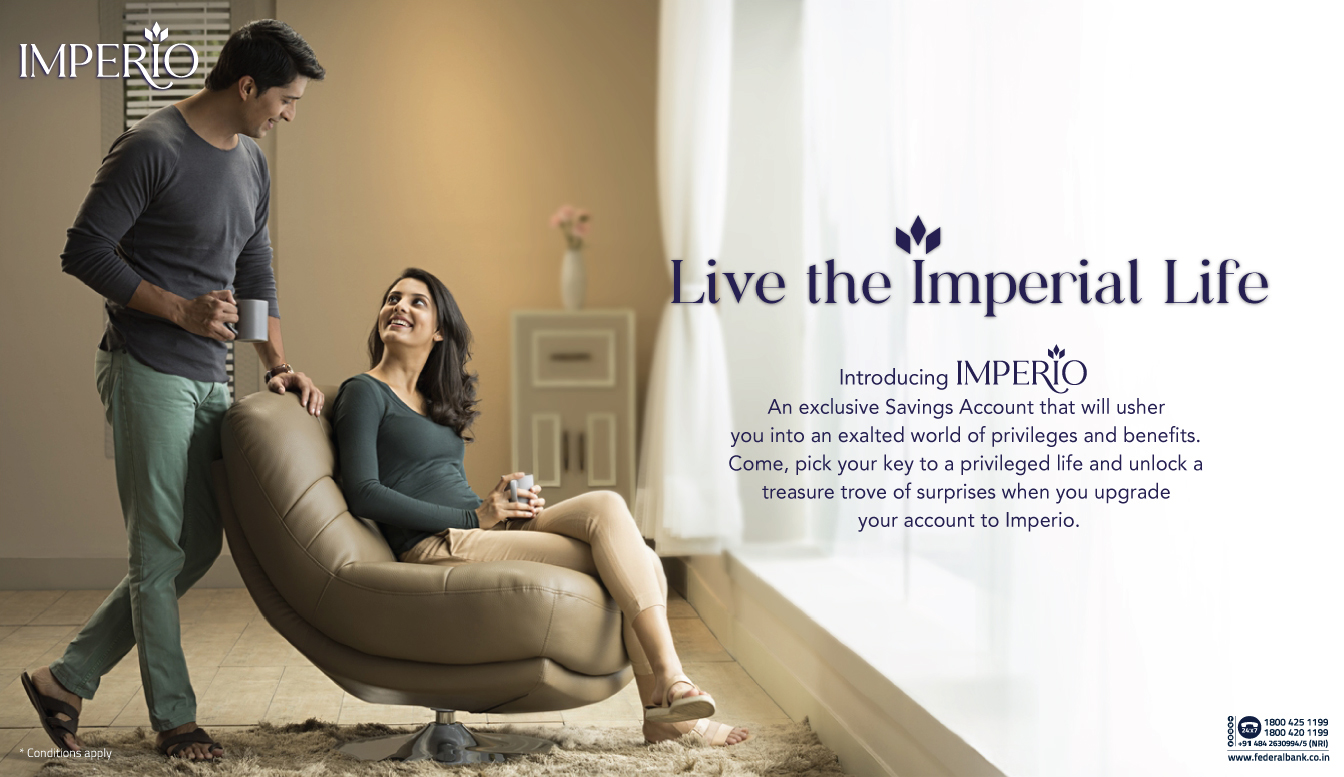 Join Imperio Family Banking Program
An impeccable banking service with a treasure trove of features designed for you! Imperio is a tailor made banking solution that offers a bouquet of bankingservices and much more.
Learn More
You might be interested
Recommendations for a safe and easy banking experience