WEALTH MANAGEMENT
Federal Bank in association with Equirus Capital Pvt. Ltd. offers you a bouquet of comprehensive tailor-made wealth management solutions and the best-in-class products.

Mutual Funds
We offer Mutual Fund products across different asset classes from 25+ Asset Management Companies. An experienced research team conducts in-depth due diligence and scheme selection based on qualitative and quantitative parameters of performance and risk.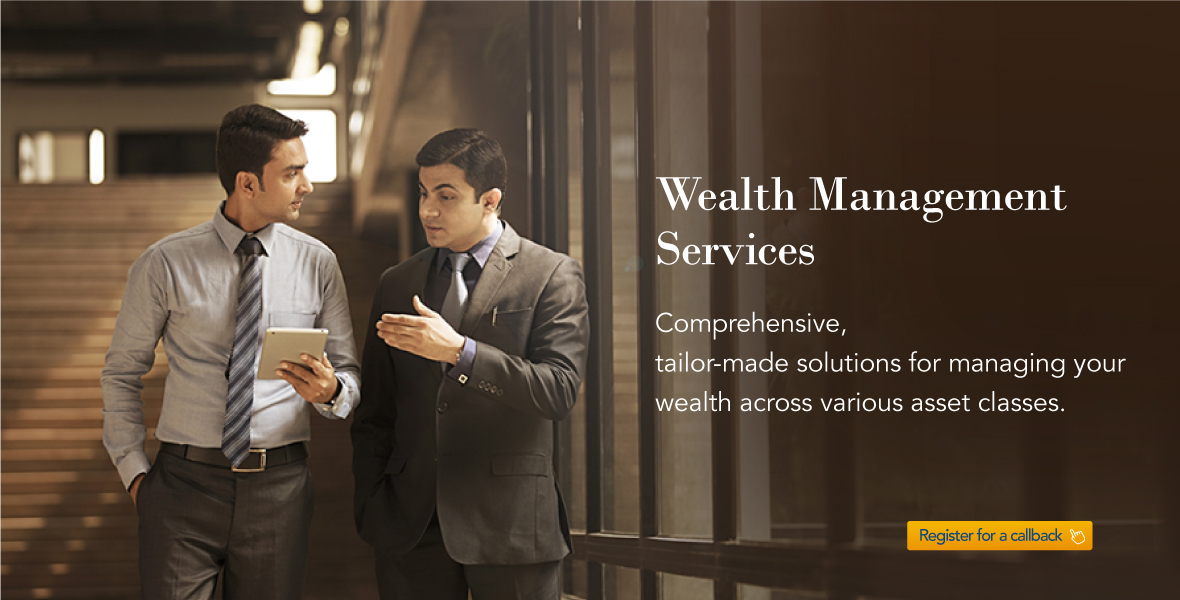 Portfolio Management Services
PMS offerings from leading product providers. Suite of PMS offerings across Equity, Debt, Real Estate and Discretionary/ Non-Discretionary. Continuous monitoring and in-depth research on portfolios of various PMS strategies.
Other Services
Primary/ Secondary Debt
Basis our research view on interest rates, we offer range of debt instruments across time duration and credit quality.
Investment options include Corporate fixed deposits, Corporate Bonds, Non-Convertible Debentures, Tax Free bonds and 54 EC bonds.
Alternate Investment Funds
Our AIF offerings are catered to meet your evolved investing needs.
Investment options include Long Short Funds, Real Estate, Absolute Return Funds, Debt, IPO / Pre-IPO Funds, Private Equity and Venture Capital.
Market Linked Debentures
Our offering encompasses both principal and non-principal protected structures.
Spectrum of structured ideas include Fixed Coupon, Auto Call/ Basket of stocks & Nifty / Index Linked.
Real Estate
Invest in 20+ cities in India and 10+ countries globally
Invest in Properties with purpose of either capital appreciation or earning rental yield
In liaison with our partners, we aim for end to end transactional support & high levels of transparency
Offshore Products
Offshore funds offer our investors access to international markets.
Enhanced portfolio diversification through exposure to global markets and different currencies as part of overall asset allocation.
Estate Planning
We value the legacy created by you and the importance of its preservation & succession planning.
Benefit from our selected network of partners for advice on Wills, Trusts, and other tax efficient ways to ensure your wealth is best structured for the beneficiaries and future generations.
Unlisted Securities
Unlisted securities are traded over the counter in private markets.
We facilitate transactions of Delisted, Unlisted, Pre- IPO Indian Equities to sophisticated investors.
Tax Advisory
Our wealth management solutions also help in efficient Tax planning.
In liaison with our partners, we provide you with tax advisory in relation to transactions, taxation, compliances and structuring.
Schedule your investment discussion with your Relationship Manager today or reach us over phone at: +91-484-2630994 / 2630995 or via e-mail: invest@federalbank.co.in
You might be interested
Recommendations for a safe and easy banking experience