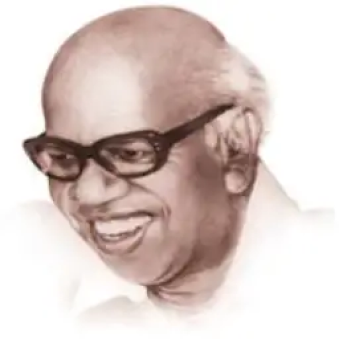 Late Kulangara Paulo Hormis, the visionary Banker was born on 18th October, 1917 at Mookkannoor; a small village in the suburbs of Greater Cochin, in a traditional agrarian family. He started his career as an Advocate in the Munisiff Court of Perumbavoor. The law profession could not satisfy the entrepreneur in Late Hormis and so he gravitated to commercial banking.
The acquisition of the controlling stake in a commercial bank was a defining event in the life of late Hormis. Shri K P Hormis took up the reins of Federal Bank in 1945 as its Chief Executive. Fired by a passion for institution building, Shri Hormis built out of a One-Branch-Small-Time Bank, a nationwide institution of 285 branches in the 34 years that he remained at the helm. In 1947, the Bank was re-christened as "The Federal Bank Limited". In 1954, he was elected to the Travancore Cochin Assembly as a candidate of Indian National Congress representing Perumbavoor constituency.
The quintessential banker that he was, a structure for extending finance to agriculture and the weaker sections of society was laid by him much before these areas came into national focus. Social Banking was his passion and the Bank today in terms of national presence, diversified clientele, skilled and dedicated manpower and profitable operations, owes a great deal to the vision of this great man. The personality of Shri Hormis was multidimensional and there was no field of activity he was associated with where he did not leave his indelible imprint.
A guardian of values in public life, late Hormis groomed the Federal family in a unique tradition bequeathing passion for growth and sacrifice for the common interest. On 31 March 1979, he retired from the services of the Bank as its Chairman, but continued on its Board two more years. Shri Hormis breathed his last on 26 January 1988.