NRI SERVICES
The global Indian of today is a savvy, well-informed and smart individual. His needs are far more diverse and complex. Today's NRI is an evolved investor and entrepreneur rolled into one. For Federal Bank, NRIs constitute a significant chunk of the customer base. The bank has an intuitive grasp of their evolving needs. Keeping pace with the growing needs of the NRI community, Federal Bank comes out with a steady stream of innovative new products and services for our beloved NRI customers to provide a better banking experience.
Fed Oriental Pravasi Insurance
With the ever increasing medical expenses, healthcare is becoming costlier than before. Federal Bank takes care of the health of our patrons along with their Wealth. In association with the Oriental Insurance Company we offer you Fed Oriental Pravasi Insurance for all NRI customers at a subsidised premium of Rs.210/-. 
Pay LIC Premium
Federal Bank, in association with The Life Insurance Corporation of India, brings you an easy way of making LIC Premium Payments. Explore assle-free way to pay all your utility bills with a single click !
Fed Alerts
Mobile alert facility from Federal Bank enables you to get real-time banking information on your handset.
Overseas Representative Office
Let our NRI Relationship Managers spread across the GCC Countries assist you better.
NRI Division
NRI customers can also contact NRI Division, our special cell setup exclusively for NRI's.
Portfolio Investment Scheme
NRI customers can purchase and sell shares / convertible debentures through stock exchanges.
Safe Deposit Locker
Protect your valuables with Safe Deposit Locker facilities from Federal Bank.
What's New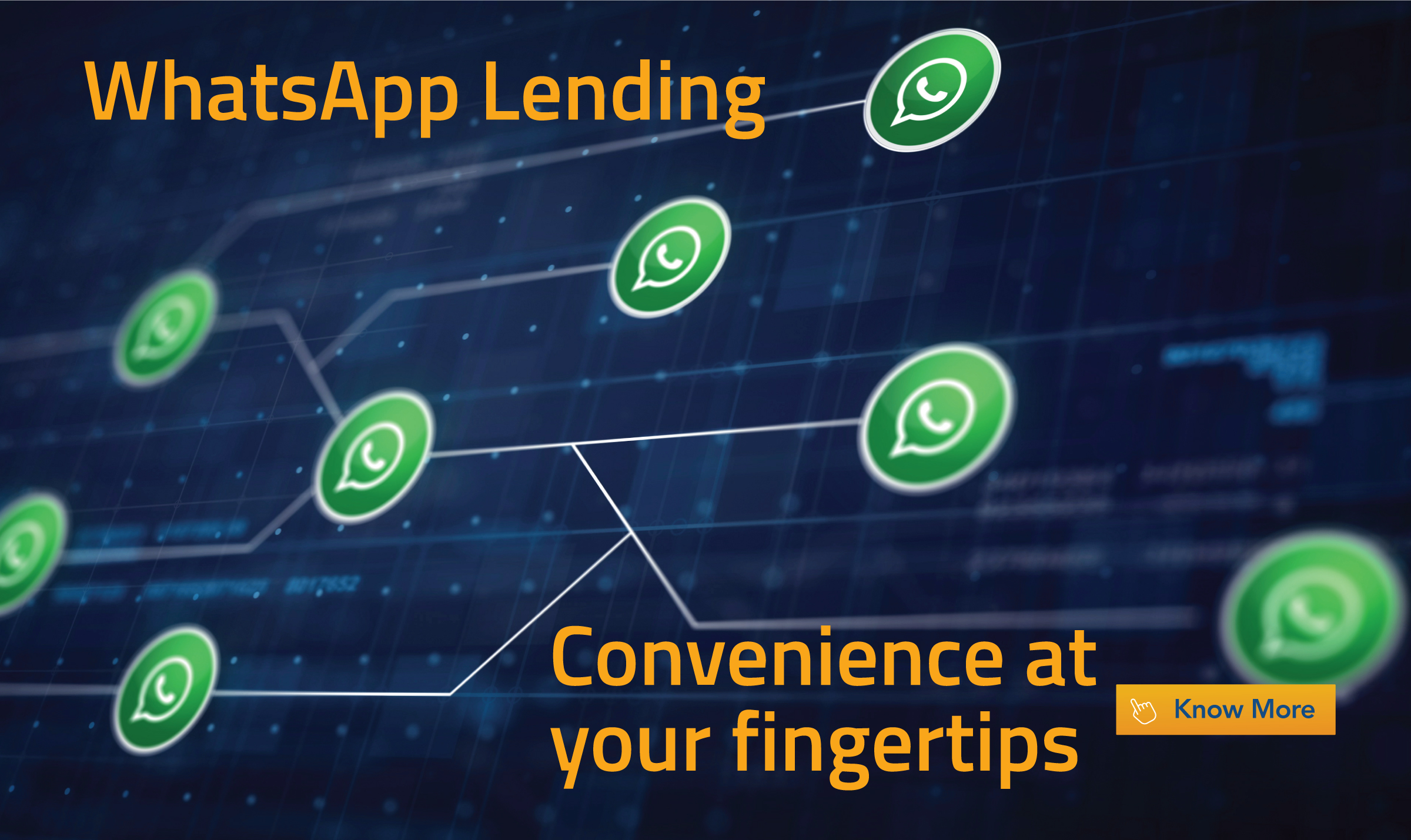 With pre-approved personal loans available through WhatsApp, our customers are just a few clicks away from turning their aspirations into reality.
Learn More
Come pay us a visit and feel the vibes at Federal Bank Adyar!
#IAmAdyarAdyarIsMe
Catch the iconic yellow flashes of Chennai zoom through the beautiful roads of Adyar adorned in the colors of our new campaign.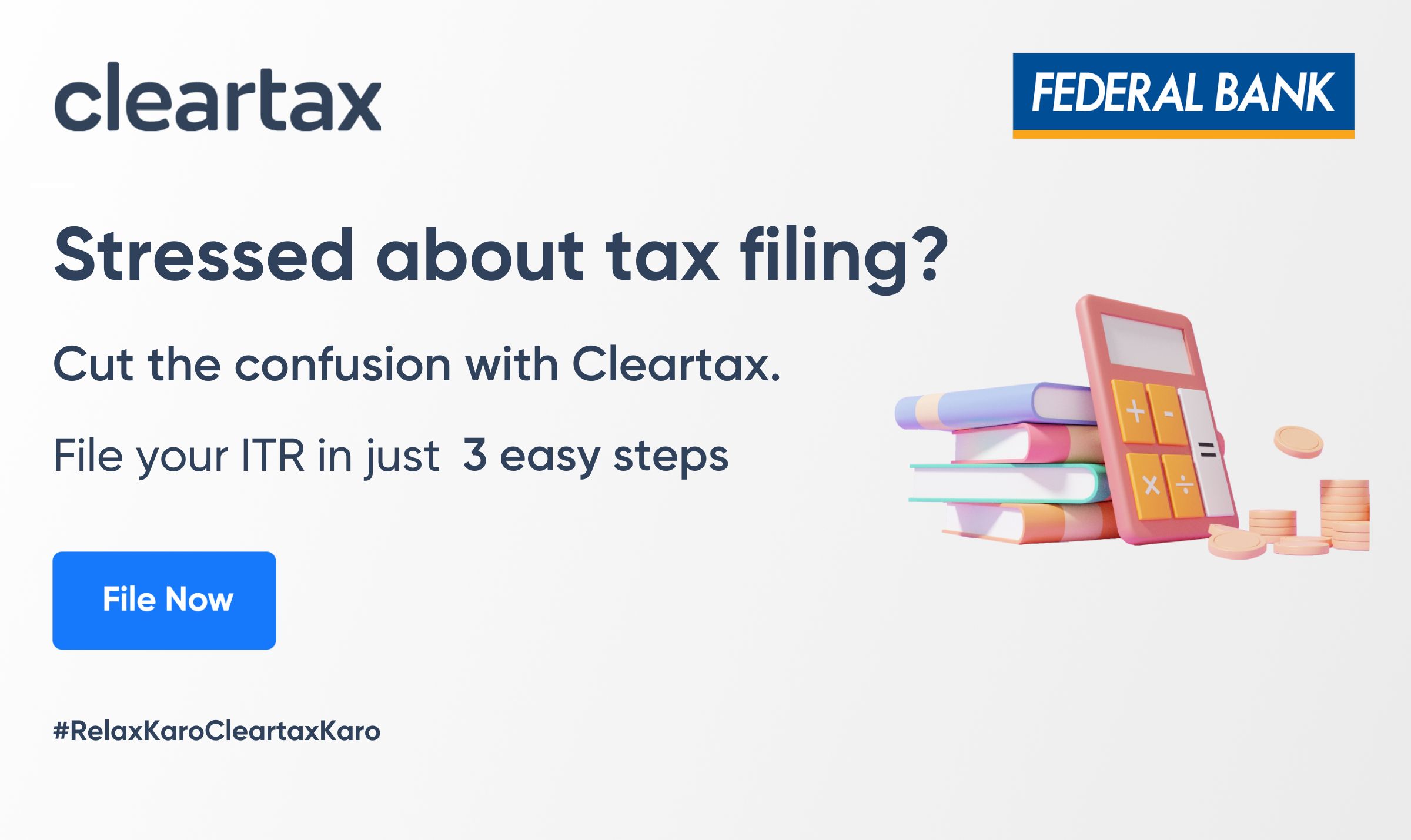 File your ITR in just 3 steps.
Filing your Income Tax returns is now only a few clicks away.
Learn More
Federal Bank is registered with Deposit Insurance and Credit Guarantee Corporation (DICGC)
Deposit lnsurance plays an important role in protecting especially the small depositors, instill confidence in the banking system and maintain financial stability.
Learn More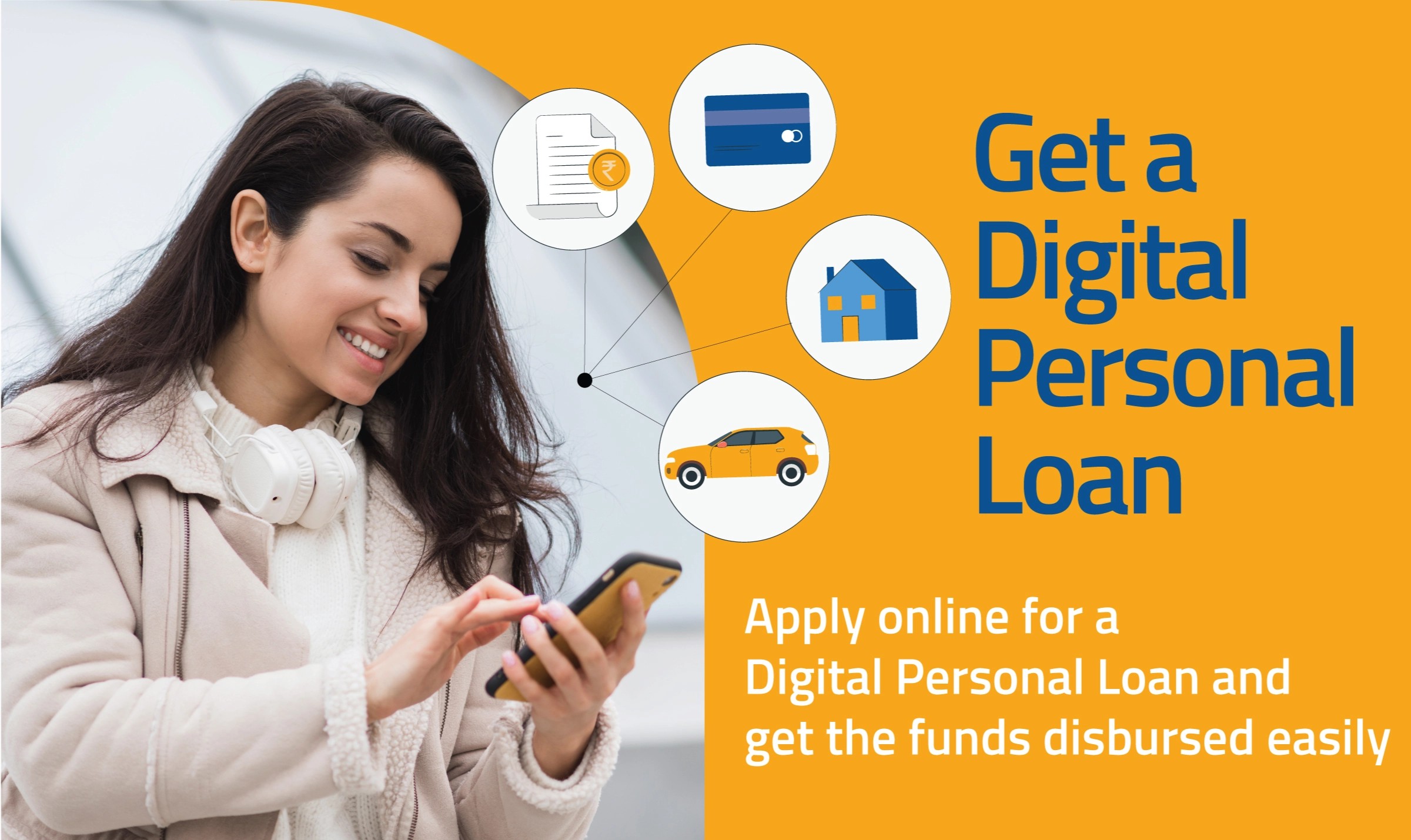 Discover a whole new world of possibilities with digital personal loans from Federal Bank.
With Federal Bank digital personal loans, you can get the funds you need anywhere and anytime with no manual documentation.
Learn More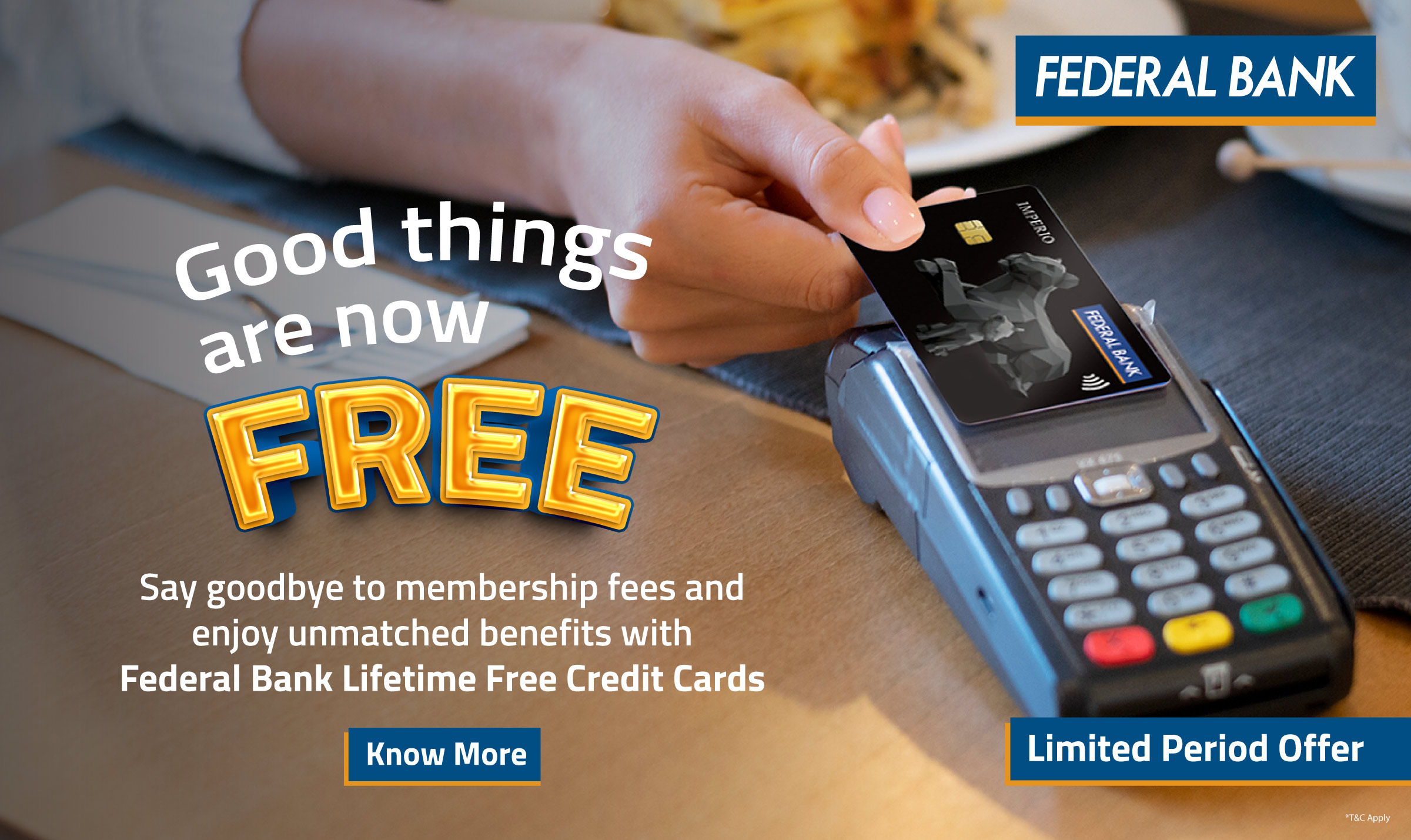 Apply for a Lifetime Free Credit Card today!
Cherish your happy moments with Federal Bank Credit Cards which offers a wide range of features such as lowest dynamic APR, 3-2-1 rewards, complimentary Lounge Access, Complimentary Swiggy vouchers, Amazon Pay e-Voucher as welcome gift and much more without paying membership fees!
Learn More
You might be interested
Recommendations for a safe and easy banking experience