Our Housing Loans can help you acquire your dream home or renovate existing home. We also takeover your existing housing loans with other banks.
Build Your Dream Home
Federal Housing Loan Your dream home is never far away! Get hassle free home loans from Federal Bank to turn your dream home into reality. We assist you to realize your dream home. Avail your Housing Loan from us at competitive interest rates.
Loans for Purchasing Plots
Loan for Purchase of House Plots Are you having a residential plot of land in mind to buy? Realise your wishlist with our loan for purchasing house plots. With minimal documentation, you can get Loan amount
Property Loans
Property Power Now your Property can take care of your Personal, Business and family's needs. Your dream of building the business to new heights, consolidating debts, education of your
House Warming Loan
House Warming Loan Bought a house recently but need financing for house warming occasion? Federal Bank has yet another attractive loan scheme for you- House Warming Loan - a special personal loan scheme to our Home loan customers (both existing & new) Viz. 'House Warming Loan' for meeting house warming and other related expenses.
Frequently Asked Questions- Home Loans
What is the Eligibility Criteria for a Home Loan?
Housing loans are granted to:
Individuals and Persons of Indian Origin (PIO) provided that the loan covered by primary / collateral security of immovable property in India in the name of PIO. The PIO should hold a valid PIO Card accompanied by a valid foreign passport. A close relative (as defined in Companies Act) residing in India should join as co-obligant to the loan.
What is the tenure of a home loan?
Maximum period of home loan for Resident customers is 30 years and for NRI customers is 20 years. Period of loan depends upon age of the Borrower also.
What are the documents required for availing housing loan?
Please click here to know more about documents required for Resident Salaried, Resident Self employed, Non-Resident Salaried and Non-Resident Self employed borrowers.
What is the interest rate for home loan?
Rate of Interest will change subject to the changes made by Bank/RBI from time to time. Please click here to know latest interest rates on housing loans. Whenever interest rates are changed, new rates and corresponding EMI shall be communicated to the borrower.
Who can be joint borrowers in case of a home loan?
Immediate family members such as your parents, spouse and children can be joint borrowers in case of a home loan.
How can I make repayment of housing loan?
Repayment of housing loans are to be made in Equated Monthly Installments (EMI).
What is EMI?
EMI stands for Equated Monthly Installment. It includes repayment of the principal amount and payment of the interest on the outstanding amount of your home loan. Your housing loan EMIs are fixed at the time of availing the loan. EMI's are used to pay both interest and principal amount of a loan in a way that over a specific number of years, the loan amount is repaid to the bank along with interest.
What are the factors affecting housing loan EMI?
Principal - The principal is the loan amount that you avail from Bank. Lower principal will lower your EMI and vice versa.
Rate of Interest - The rate of interest is the rate at which Bank offers you the loan. It is also directly proportional to your loan EMI.
Tenure - The tenure or the period is the time within which you repay your loan. It is inversely proportional to EMI. It means longer tenure makes EMIs cheaper and vice versa.
What is Fixed rate of interest?
Fixed rate of interest means interest rate remains constant during the entire tenure of the loan.
What is Floating rate of interest?
Floating rate of interest means interest rate fluctuates based on the changes in RBI's Repo Rate.
What is Repo Rate?
Repo rate is the rate at which Reserve Bank of India lends money to commercial banks in the event of any shortfall of funds. Repo rate is used by monetary authorities to control inflation.
What is Pre-EMI?
Under the Pre-EMI option, the borrower is required to pay only the interest on the loan amount that will be disbursed as per the progress on the construction of the project. The actual EMI payment starts after the possession of the house / flat.
How can I calculate home loan EMI?
You can calculate home loan EMI using our EMI calculator by entering principle amount, tenure, rate of interest etc.
What is an amortization schedule?
Amortization is a tabular schedule with details of interest payment and periodic principal of a loan along with the amount outstanding after each payment and the decrease of loan balance till zero.
Will I get income tax benefit on my Federal Housing Loan?
Yes, if you are a resident Indian, you are eligible for income tax benefits on both the principal and the interest of a Home Loan under the Income Tax Act.
Can I prepay my housing loan?
Yes, you can make your prepayment in either part or full.
What are the service charges for Housing loan?
Please click here to know more service charges for Housing loan.
How can I get my foreclosure certificate from bank?
Please place the request for foreclosure certificate at your loan origination branch to know the principal amount outstanding for closure of loan and applicable charges.
When will I get the foreclosure certificate upon requesting for the same?
The Foreclosure Statement will be processed within 14 working days from the date of request. Federal Bank does not take any responsibility, and will also not be liable, for your claims if the details provided by you are incorrect /incomplete.
What's New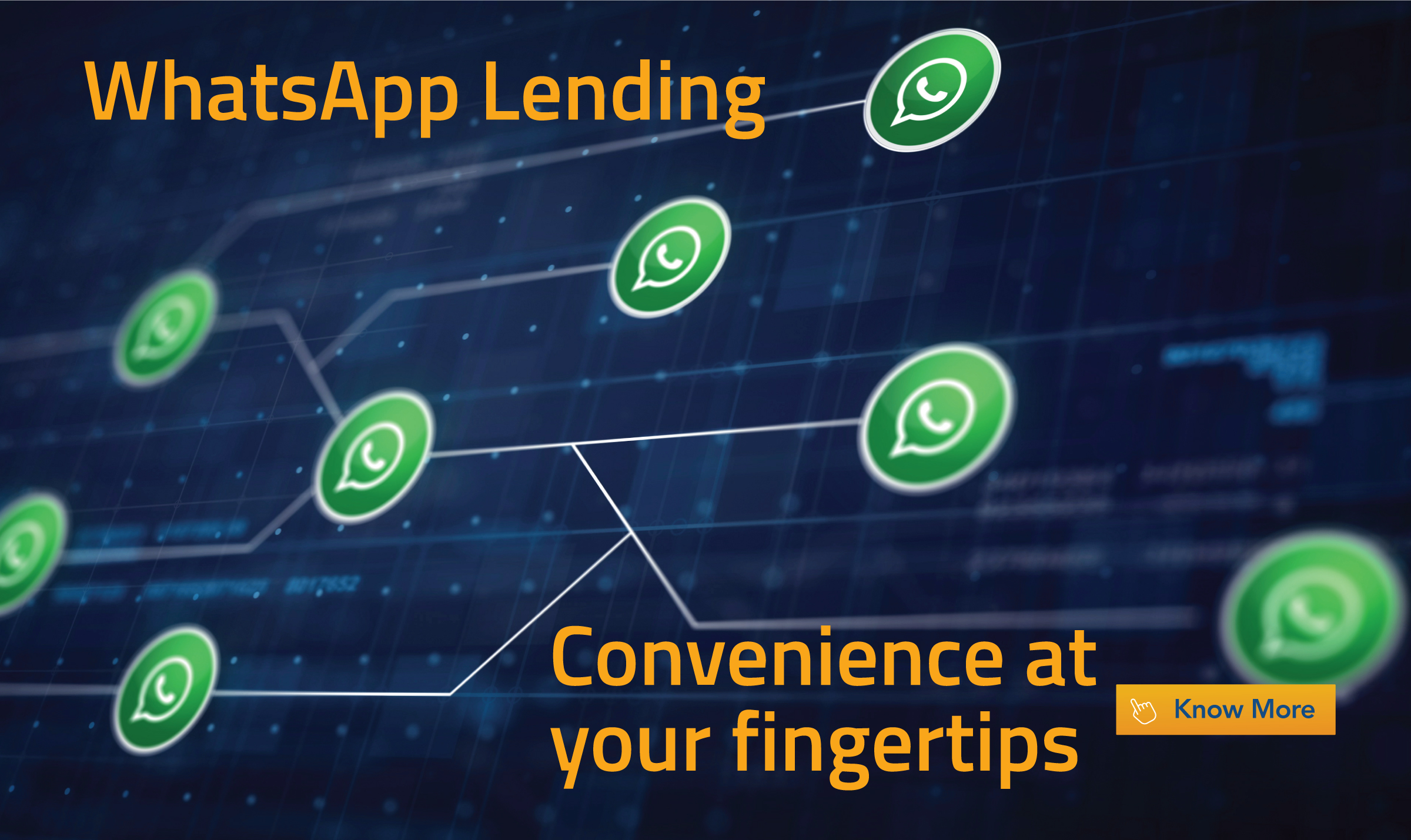 With pre-approved personal loans available through WhatsApp, our customers are just a few clicks away from turning their aspirations into reality.
Learn More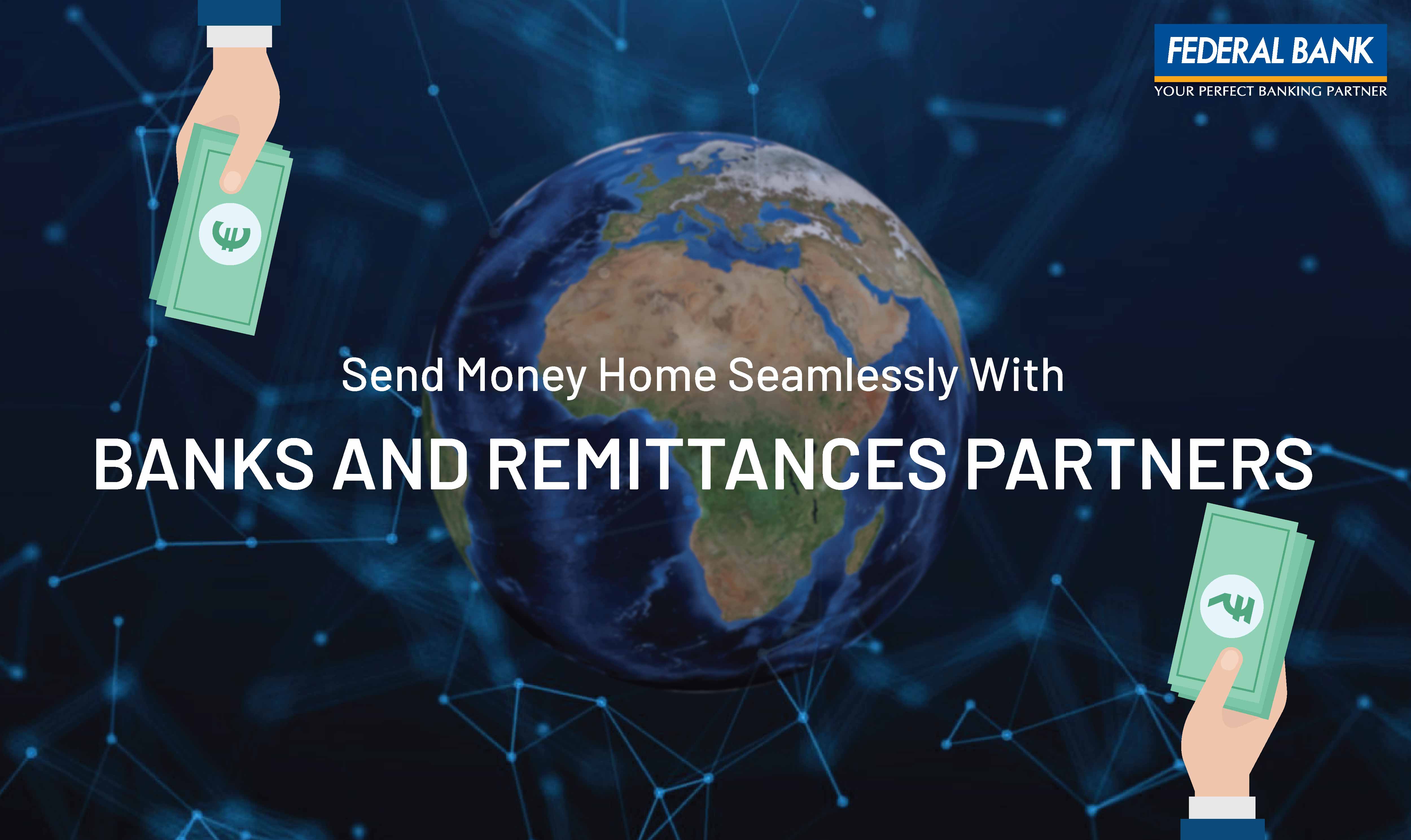 Experience hassle-free money transfers with trusted remittance houses.
Click here to send money securely & swiftly around the world.
Learn More