E-COMMERCE AND TECHNOLOGY-BACKED SERVICES
Payment Gateway
Join the e-commerce revolution! Fed–e-gate is a one step solution that enables you to accept Credit and Debit card payments from your e commerce website securely.  A payment gateway is an e-commerce service that enables online websites with shopping / purchase facility to accept payments from their customers on the internet in a secure manner.
Point of Sales(POS) Terminals
With every swipe, you earn smiles. Make business easier for yourself and your customers with Federal Bank's POS Terminals. 
Lotza Merchant Services
To help the society to transact using digital, we are offering "Lotza Merchant Services" (LMS). Lotza applications help the merchants to collect funds through UPI platform.
Bharat QR Services
Bharat QR is P2M (Person to Merchant) Mobile payment solution. This solution is mutually derived among NPCI, Visa and Mastercard payment networks. Once the BQR codes are deployed on Merchant locations, user can pay the utility bills using BQR enabled mobile banking apps without sharing any user credentials to the merchant. It is a quick method of payment.
Business Advisory Services
Federal Bank had partnered with M/s Pearl Outsource Private Ltd to provide the facility of business advisory services through digital platform for our customers.
What's New
Less is more
Choose Federal Bank 247 for contactless and paperless banking.
Save time to start a savings account
It just takes 3 minutes to start a savings account. All you need is Aadhaar card and PAN card.
Browse More
Federal 24 7 is a platform that helps you open and manage an account 24X7 without having to visit the branch.
You can choose your preferred savings scheme from the bouquet of savings products available for resident customers and open an account instantly from the comfort of your home with Federal 24 7.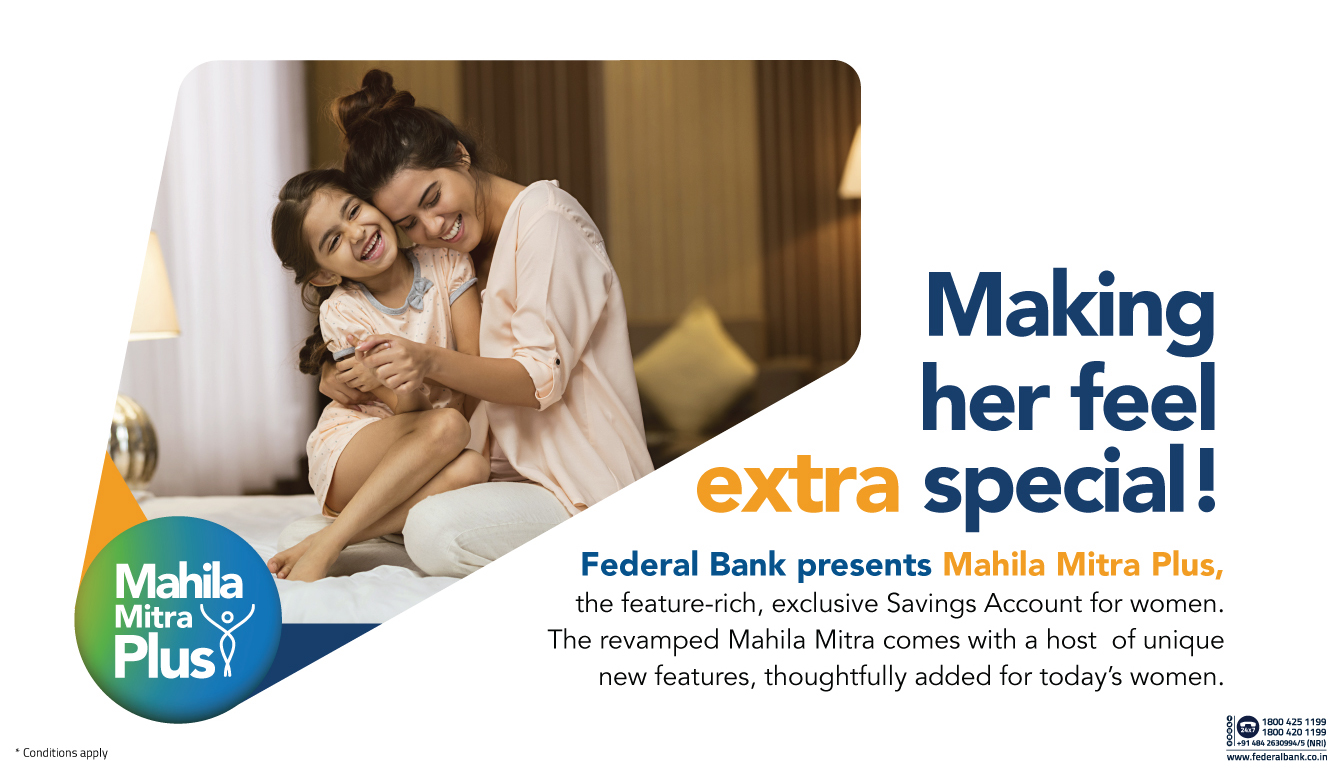 Less is more
Choose Federal Bank 247 for contactless and paperless banking.
A perfect savings account for Women
A savings account exclusively for women, endowed with exciting features like complementary insurance, special rate on home loan, free RTGS / NEFT facility, two ZERO balance kids' account, exciting Debit Card offers and much more, because every woman deserves more.
Browse More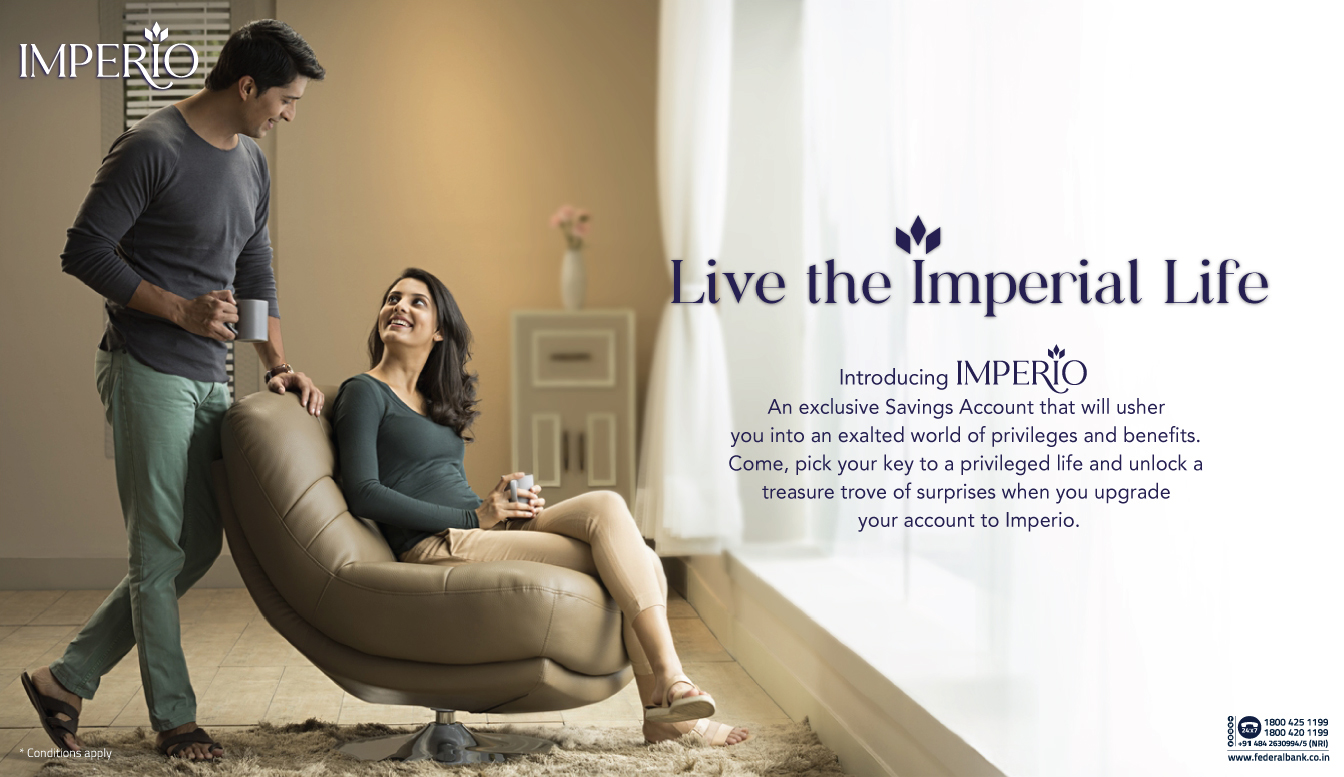 Join Imperio Family Banking Program
An impeccable banking service with a treasure trove of features designed for you! Imperio is a tailor made banking solution that offers a bouquet of bankingservices and much more.
Browse More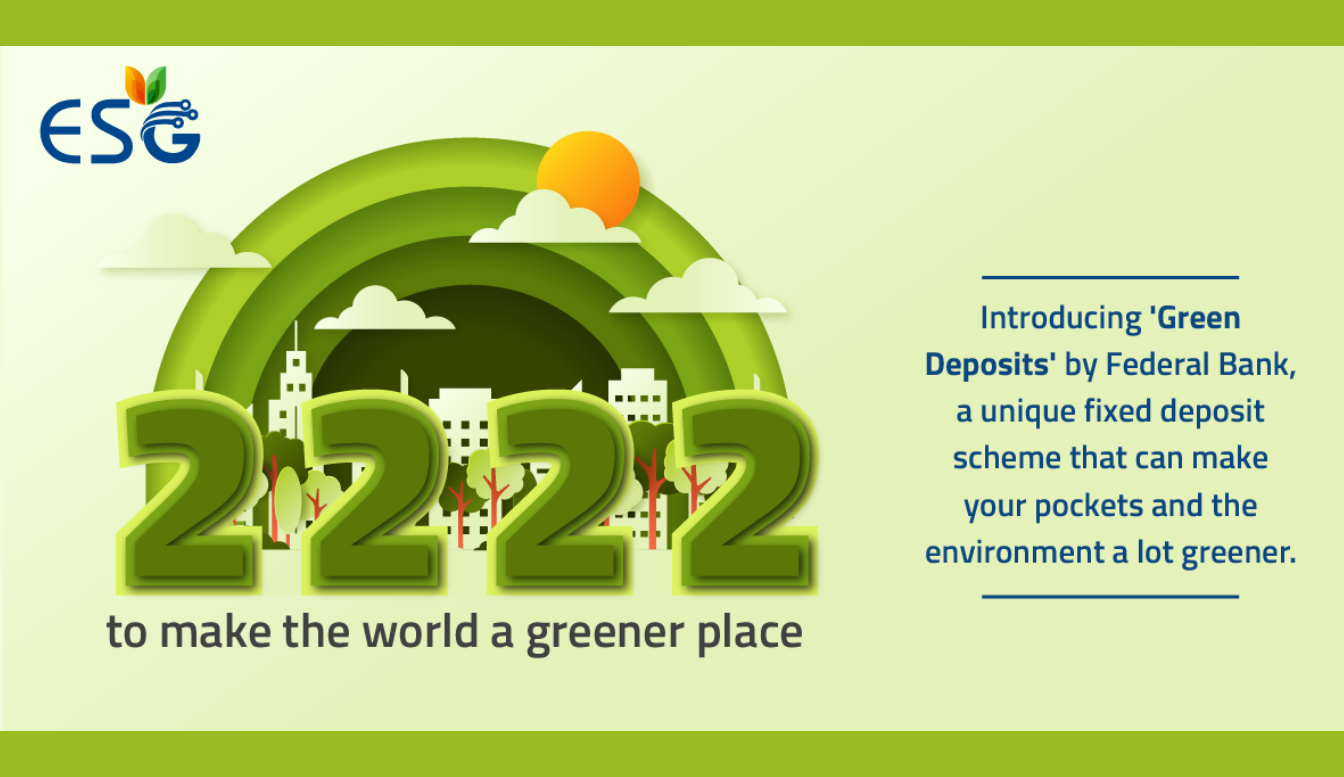 Now you can contribute to the environment while you invest your money!
A fixed deposit for a specific tenure, where the amount deposited by you will be used for lending to renewable energy projects, green building projects and projects in smart agri, water or waste management projects etc.
Browse More
You might be interested
Recommendations for a safe and easy banking experience