Hand Picked Deals and Offers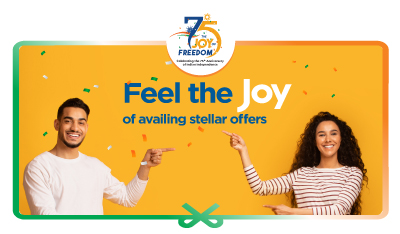 Debit Cards, Credit Cards & Mobile Banking
Joy of Freedom
An enticing bouquet of deals and offers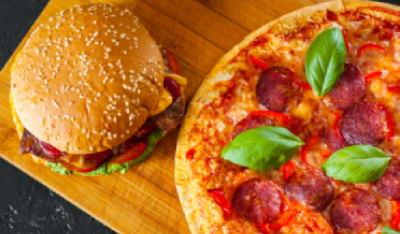 Debit Cards & Credit Cards
Swiggy
Satiate your hunger with a jaw-dropping 15% discount on Swiggy using Federal Bank Cards.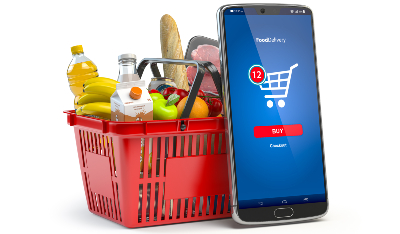 Debit Cards & Credit Cards
Shop on Bigbasket and get Rs. 200/- off using your Federal Bank Debit/Credit cards.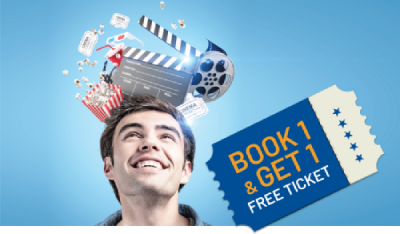 Debit Cards
INOX
Buy 1 Get 1 Free on movie tickets booked with Federal Bank Debit Cards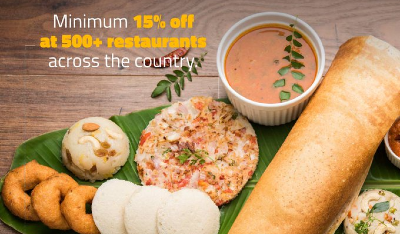 Debit Cards & Credit Cards
FedDelights
Minimum 15% Off- Get delectable deals at your favorite restaurants with Federal Bank Cards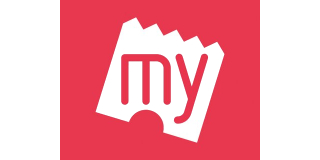 Sep 30, 2022
Book My Show
Offer Information
Federal Bank Card offer! Book tickets using Federal Bank Debit/Credit card and get upto INR 100 off on BookMyShow.
VALID TILL : 30 Sep 2022
Terms and Conditions

Federal Bank Card offer! Book tickets using Federal Bank Debit/Credit card and get upto INR 100 off on BookMyShow.

Offer Period

8th July 2022 to 30th September 2022

Reward

Buy 1 Get 1 Ticket Free up to INR 100 using Federal Bank Debit/ Credit Cards.

Offer Applicability

Offer is valid on Movies, Events, Concerts, Plays, Sports & Activities, Excluding BMS Stream and F&B

Offer Valid on

Federal Bank Debit Card: Offer valid on bookings done on Fridays only.

Federal Bank Credit Card: Offer is valid on all days of the week.

Offer Terms and Conditions

Buy 1 Get 1 Ticket fee upto INR 100 with Federal Bank Debit & Credit Cards. Offer is valid on Movies, Events, Concerts, Plays, Sports & Activities, Excluding BMS Stream and F & B on BookMyShow.
Card Members can avail Maximum Discount Value up to INR 100.
Offer can be availed Twice per card per month using Credit Cards and Once per month using Debit Cards.
Minimum two tickets need to be booked to avail the offer.
Offer discount applicable on ticket price only. Convenience fee and/or other charges and balance portion of the transaction amount to be paid by the user through the same card used to avail the discount.
Offer is valid on Movies, Events, Concerts, Plays, Sports & Activities, Excluding BMS Stream and F&B.
Offer is applicable only for bookings for made on the BookMyShow website and their Mobile Application.
In addition to offer terms and condition, BookMyShow general terms and conditions are applicable as well.
All cardholders are advised to check the other applicable terms and conditions of BookMyShow before availing the offer
The number of free tickets available monthly are limited and customers can avail this offer on a First Come First Serve basis for the month.
In case of any disputes, decision of BookMyShow will be final and binding.

Standard Terms and Conditions

Definitions:

The following words and phrases shall have the meanings set out hereinbelow in this document unless repugnant to the context:

"Cardholder" – A person who is holding a valid Federal Bank Debit Card and/or Federal Bank Credit Card, as may be specified in the Offer T&Cs.
"Campaign Period/ Offer Period/ Validity" - The period during which the offer is valid.
"Offer T&Cs" – Terms & Conditions applicable for respective individual offer.
"Transactions" – any transaction carried out using Federal Bank Debit Card or Federal Bank Credit Card which is not a charge/fee/interest levied.
"Merchant" – any establishment where the Federal Bank Debit Card or Federal Bank Credit Card mentioned in the offer has been / can be used for making a purchase.
SMS/Email/Mobile App Push Notification sent by Federal Bank to the customer's registered mobile number/email ID mentioning the offer is referred to as "communication".
The Campaign Period referred to as "Offer Period" or "Validity", interchangeably, will be the one mentioned in the communication received by customer.
The offer is neither transferable nor negotiable and cannot be encashed.
Incomplete / rejected / invalid / returned /disputed or unauthorized/fraudulent transactions will not be considered for the offer.
Federal Bank will not be responsible or liable in case the offer is not configured or could not be availed due to malfunction, delay, traffic congestion on any telephone network or line, computer on-line system, servers or providers, computer equipment, software, or website.
The Merchant and the Federal Bank reserve the right to add/alter/change/ or vary at any time, without notice, any or all of these terms and conditions or to replace, entirely or in part, this offer by another offer, whether similar to this offer or not, or to withdraw it altogether. Federal Bank also reserves the right to discontinue the offer without assigning any reason and / or without any prior intimation whatsoever.
The participation in the offer is entirely voluntary and it is understood that the participation by the Cardholders shall be deemed to have been made on a voluntary basis.
In case of all matters relating to the offer, including any dispute or discrepancy relating to the offer or eligibility of any Cardholder, Federal Bank's decision shall be final and binding on Cardholders in all respects.
Federal Bank offers discount only and any purchase of goods and services from the Merchant using Federal Bank Debit Card or Federal Bank Credit Card , please be clear
that Federal Bank holds out no warranty or makes no representation about the quality, delivery or otherwise of the goods and services offered/sold by the Merchant.
Images provided in promotions are for pictorial representation only and Federal Bank does not undertake any liability or responsibility for the same.
Nothing contained herein shall constitute or be deemed to constitute an advice, invitation, or solicitation to purchase any product/ service of the Merchant or any third party and is not intended to create any rights and obligations.
This offer by Federal Bank is subject to applicable laws and regulatory guidelines/ regulations and as per bank's extant guidelines from time to time.
Bank may user the services of agents for sales / marketing of the products which are exclusive copy rights of The Federal Bank Limited. All rights reserved.
Federal Bank shall not be liable in any manner whatsoever for any loss/ damage/ claim that may arise out of use or otherwise of any goods purchased / services availed of by the Card Holder/s under the offer.
Federal Bank shall not be held liable for any delay or loss that may be caused in delivery of the goods and /or services under the offer.
The Merchant & Federal Bank retain the right to change or discontinue the Offer at any time during the Promotion Period. The decision of The Merchant & Federal Bank with respect to the Offer shall be final and binding on the customer and any correspondence in this regard will not be entertained.
The Merchant & the Federal Bank reserve the right to disqualify any cardholder from the benefits of the offer if any fraudulent activity is identified as being carried out for the purpose of availing the benefits under the offer or otherwise by use of the Card.
All taxes, duties, levies or other statutory dues and charges payable in connection with the benefits accruing under the offer shall be borne solely by the cardholder and Federal Bank will not be liable in any manner whatsoever for any such taxes, duties, levies or other statutory dues.
Federal Bank shall not be obliged to make any public announcements to intimate the successful Cardholders about the discount under the offer.
This offer is not available wherever (1) offers of this kind are prohibited, and (2) for products/ services for which such programs cannot be offered for any reason whatsoever.
All liabilities with respect to the products purchased lies with the Merchant and Federal Bank shall not be in any way responsible for the same.
Logos/trademarks used are owned by respective entities. Federal Bank is authorized to use these logos/trademarks for offer/promotion purposes.
The Cardholder shall indemnify and hold the Merchant and the Federal Bank harmless against all damages, liabilities, costs, expenses, claims, suits and proceedings (including reasonable attorneys fee) that may be suffered by the Merchant and the Federal Bank as a consequence of (i) violation of these terms and conditions, of the terms of user agreement, privacy policy (subject to change) published on the Platform, by Cardholder; (ii) violation of applicable laws by Cardholder; and (iii) any action or inaction resulting in willful misconduct or negligence on the part of the Cardholder.
These Standard Terms and Conditions shall be in addition to and not in substitution / derogation to the Primary Terms and Conditions governing the Debit Card or Credit Card, as the case may be, issued by Federal Bank. In the event of any contradiction or
disparity between the Offer T&Cs and the Standard Terms and Conditions, Offer T&Cs shall prevail.
Any person availing the offers shall be deemed to have read, understood and accepted these terms and conditions as well as the respective Offer T&Cs.
Any dispute relating to the offer or the terms and conditions shall be subject to the jurisdiction of the courts in Bangalore
Merchant Terms & Conditions, if any, will be additionally applicable to the offers and are notified above.
You might be interested
Recommendations for a safe and easy banking experience