FEDBOOK
FedBook Selfie
Gone are the days when you needed to visit your Bank to update your passbook. Federal Bank introduces FedBook - a convenient and secure mobile app to get your Account passbook on your smartphone. Though, we are more than happy to serve you at our branch, we believe that your time is as valuable as your money. Unlike any other banking application, you need not fill in any application form- Just download FedBook app and start using it !
Why FedBook Selfie
FedBook Selfie mobile application offers you following advantages:
No phone calls and no wait for SMS alerts
Keep track of Savings, Current, Overdraft, Loans and Deposits accounts
Get your account statements anywhere anytime
Works online as well as offline
Track your clearing cheques
Real time transaction updates
Option to customize syncing interval
Facility to tag transactions and add personalized remarks for transactions
Search and filter facility to find a transaction
Multiple accounts view
Facility for tracking of your loan accounts- details like Current balance, Interest rate, Loan period, Installment date, Installment Amount, Due Amount etc. is provided in the application.
Facility to view all your deposit accounts -RD , FD, Cash Certificates that you hold with our bank, along with details like Balance, Account Type, Interest rate, Open date, Maturity date, Period, Deposit Amount etc, sorted in the order of maturity dates.
Facility to view their non regularized cheques once it is presented at our clearing houses.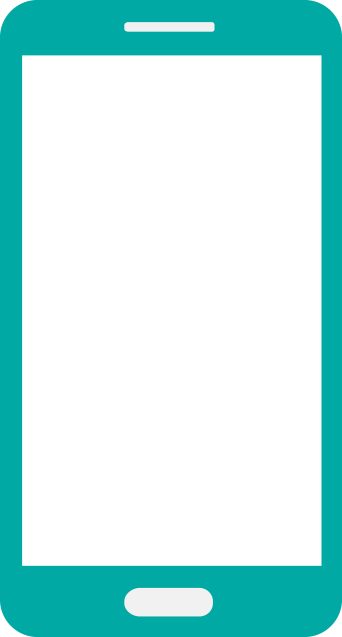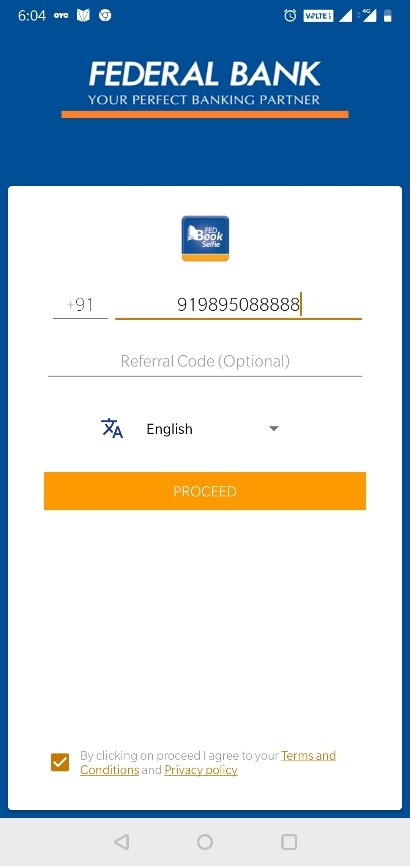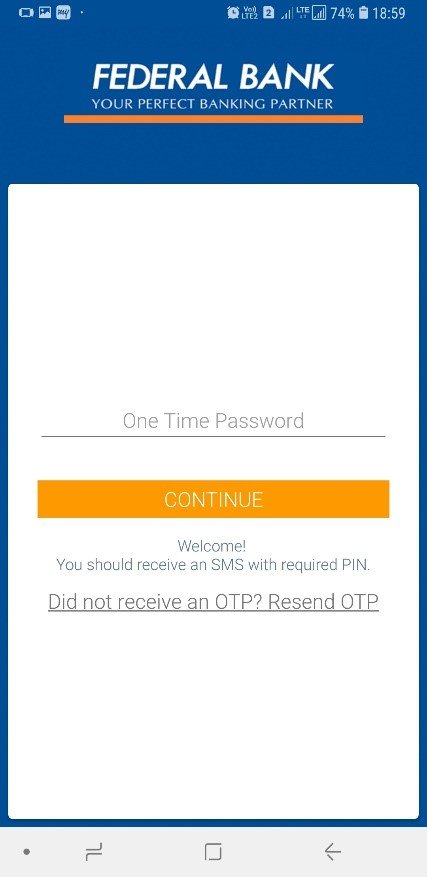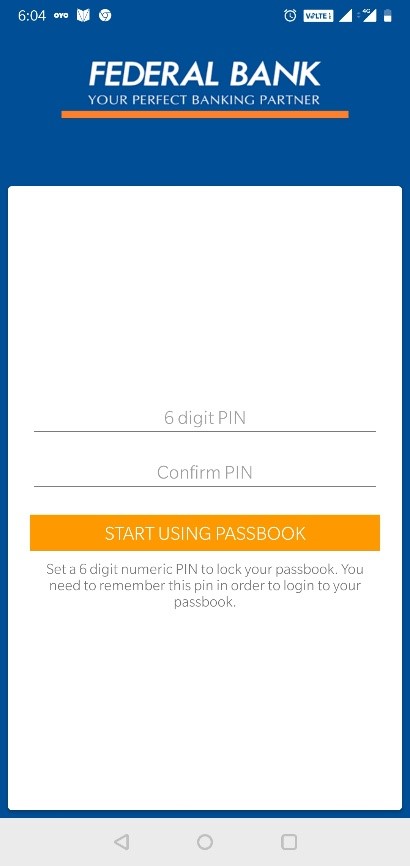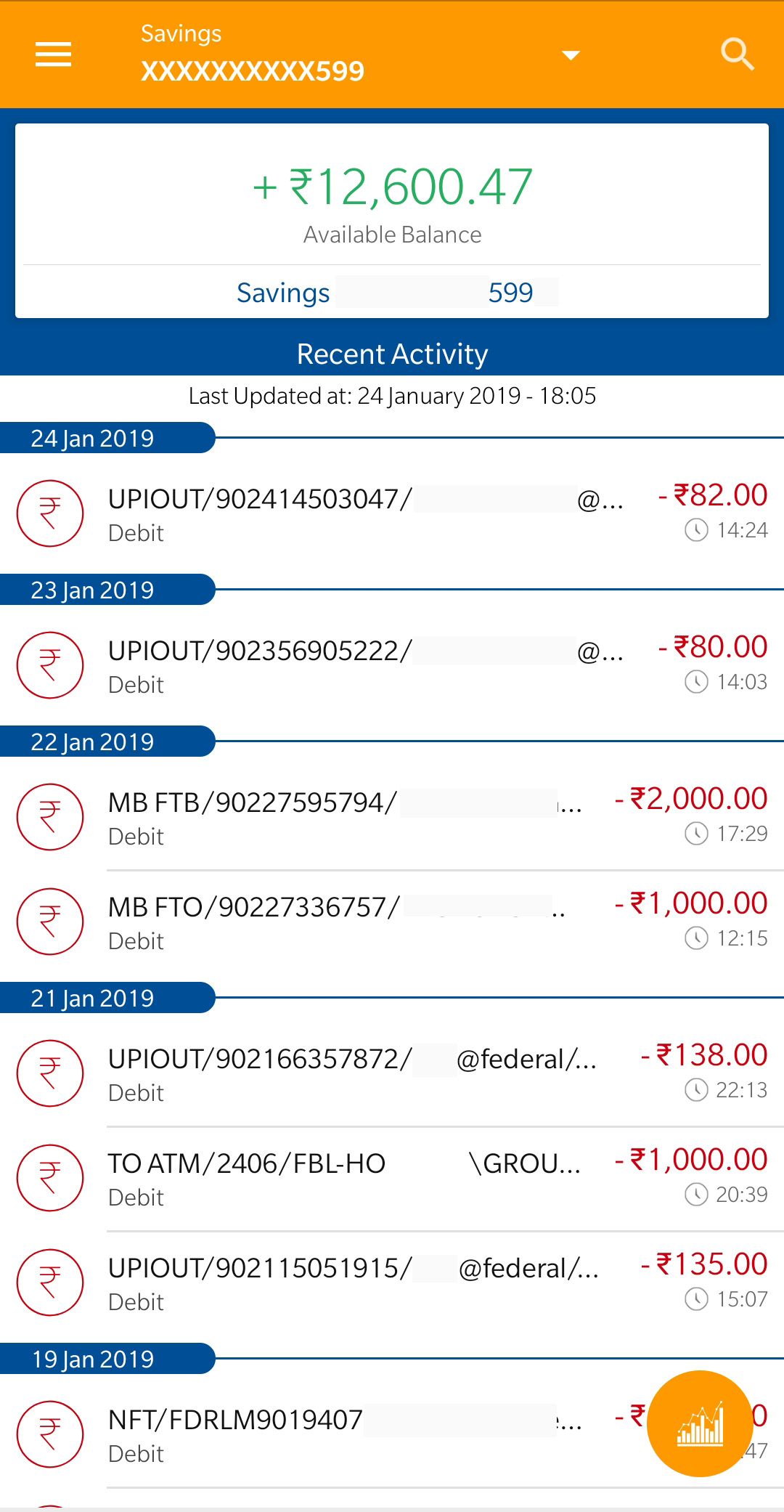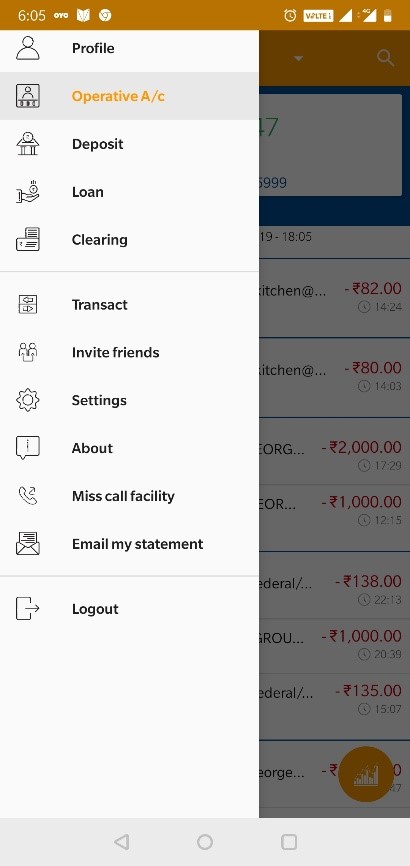 Download and Install FedBook Selfie
FedBook - Your electronic Passbook
Frequently Asked Questions
What is FedBook Selfie?
FedBook Selfie is a convenient and secure mobile app, which displays your Account passbook on your smartphone. Unlike any other banking application, you need not fill in any application form. Just download FedBook Selfie app and start using it.
How can I change PIN of FedBook Selfie?
You can change the PIN at any time using the PIN change option available in ->Settings.
What are the charges for FedBook Selfie?
No charges are levied for FedBook Selfie.
How does it differ from Mobile Banking?
FedBook Selfie acts as your digital passbook which can be used to keep a track of your Savings, Current, Overdraft, Loans and Deposits accounts. This app can also be used by new customers to open Savings account with Federal Bank.
What are the minimum requirements to access FedBook Selfie app?
FedBook Selfie is currently available for Android (Version 5 and above) and iOS (Version 8 and above). It just needs data connection (either GPRS / Wi-Fi) for updating the transactions from Banks database. Once updated, you can track the details even if your mobile is not connected to internet.
What is the security feature attached to the product?
A One Time password (OTP) is generated and sent to the registered mobile number for authentication. To maintain secrecy, you should not reveal the 6-digit PIN number to others.
Is there any search option to filter transactions?
Yes, there is an option to search and filter the transactions.
Can more than one account with Federal Bank be accessed using the app?
If the mobile number updated in your account is same as the mobile number used in FedBook Selfie, the app will show details of all SB, OD/CC, Current and Loan accounts.
Will the transactions be updated on bank holidays and public holidays?
All your transactions will reflect instantly in this app.
What if my mobile number got changed?
You need to update the mobile number through your branch and can use the application using the new mobile number
What is the process to block the app in case of loss of mobile phone?
You should immediately call Federal Banks Contact center at 18004201199/ +91 484 2630995 for blocking FedBook Selfie App usage in your mobile number
Can an NRI customer avail this facility?
Yes, NRI customers can also use this app.
Can I search a transaction in FedBook Selfie?
Yes. Search option is available. A customer can tag a transaction by entering the remarks in 'Remarks' and search based on tag. (e.g.- A POS withdrawal of Rs. 1000 can be tagged as Hotel Bill and can be searched later with keyword Hotel).
What do I do for Account Opening through FedBook Selfie, if my Date of Birth is missing in Aadhaar card?
You can select your Date of Birth from the selection option provided. If you are not able click or select the Ok/Cancel button, please decrease your device screen resolution and try it again.
What do I do if my Aadhaar QR code is not being read?
Please ensure that you are trying to do scan your original Aadhaar card.
What can I do if am not getting mobile OTP while opening an account?
If you are trying to open the account with E-KYC, then the OTP is generated from UIDAI, in that case you will have to wait for the OTP. Also please make sure that you are in good network coverage area.
History of transactions inside the App
Transaction history for operative accounts will be available for the past 180 days and for Deposit/Loan accounts will be available for the past 365 days