Remit and Retain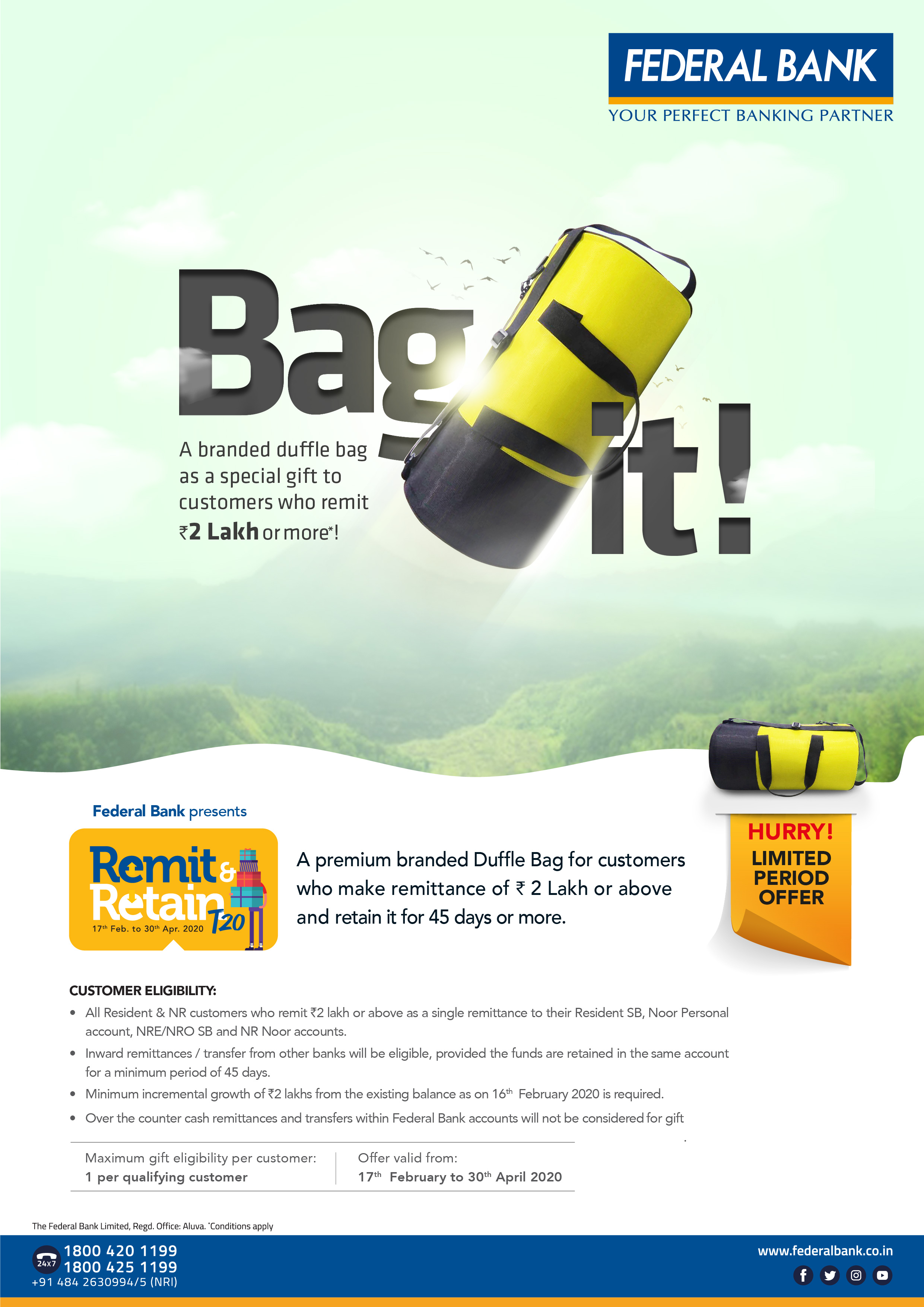 Terms and Conditions
All Resident & NR customers who remit Rs.2 lakh or above as a single remittance to their Resident SB, Noor Personal account, NRE/NRO SB and NR Noor accounts.
Inward remittances / transfer from other banks will be eligible, provided the funds and retained in the same account for a minimum period of 45 days.
Minimum incremental growth of Rs. 2 lakhs from the existing balance as on 16th February 2020 is required.
Over the counter cash remittances and transfers with Federal Bank accounts will not be considered for gift.
Maximum gift eligibility per customer - 1 per qualifying customer.
Offer valid from 17th February to 30th April 2020.