Debit Card EMI Offers Intro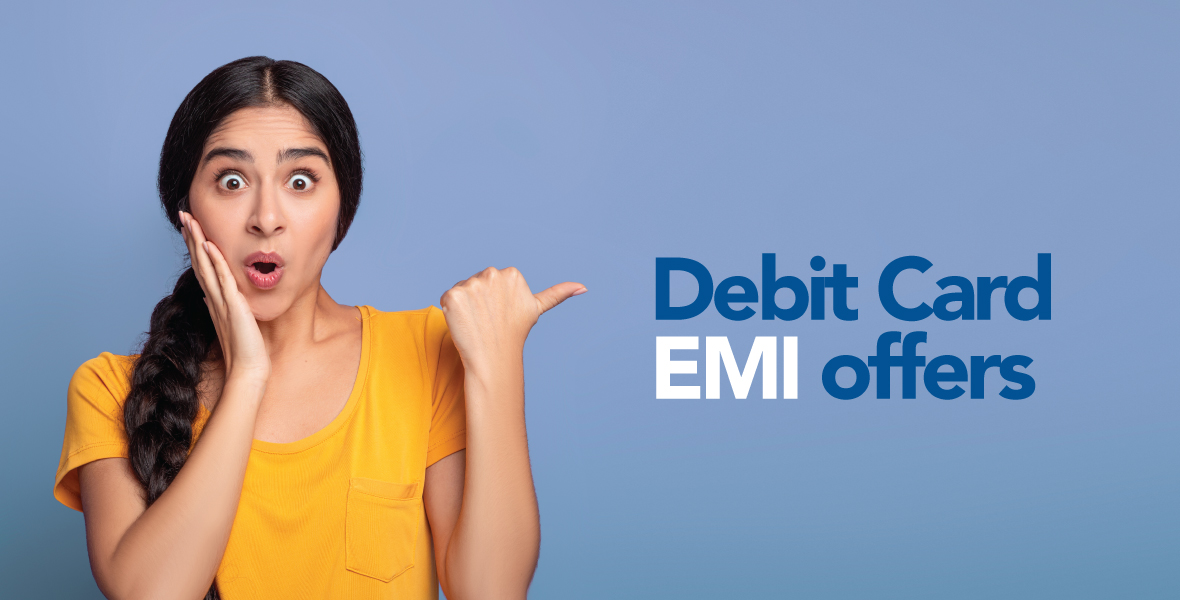 Debit Card EMI is a new EMI method using which you can avail EMI on your Federal Bank debit card. You don't need to have the entire amount in your account at the time of transaction and bank will not block any amount on your card. With Federal Debit Card EMI facility, you can now break down your payments into easy installments of 3/6/9/12 months and make all your dreams come true without burdening your wallet!
To check your eligilibity for Debit card EMI, please SMS DC<space>EMI to 5676762 or give a missed call to 7812900900 to check your eligibility instantly
Here are some exciting offers for you that you can avail while purchasing under Debit Card EMI.